Things You Need to Know Before Getting Areola Repigmentation Q&A
Medical tattooing's specialization of areola repigmentation calls for specialized training, education, and expertise. Both men and women who have undergone breast surgery can benefit from these procedures in terms of appearance and self-esteem. After breast reconstruction, areola repigmentation treatments can "create" an areola, reduce the visibility of scars, or make an areola look more natural in terms of color and shape. For more information,

contact us today

or you can

book an appointment online

at your earliest convenience. We are located at

18820 E. Bagley Rd.#1 Middleburg Heights, Ohio 44130

.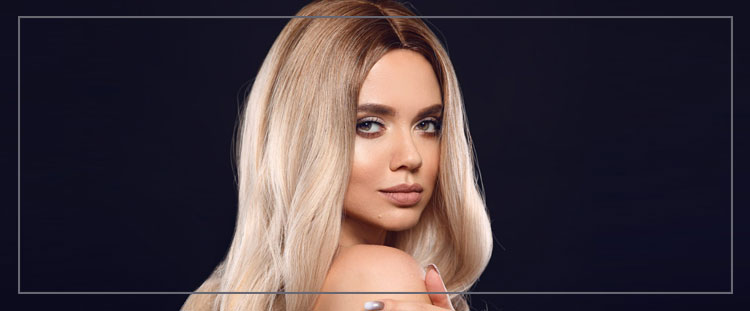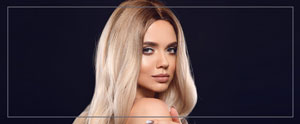 Table of Contents:
Are Areola tattoos safe?
How long do areola tattoos take to heal?
Why do people get areola tattoos?
How long do areola tattoos take to heal?
At Jaudon Sunde Permanent Makeup in Cleveland, OH, we use the latest techniques and products to give clients the best possible results when it comes to areola repigmentation. When you come in for an appointment, we will discuss your individual needs and goals. We'll go over the procedure so that you know what to expect and can make an informed decision about whether or not this is right for you.
We will also explain the different types of pigments that can be used for areola repigmentation and how they react to light over time. Knowing this information will help you make an informed decision about which pigment is right for your skin tone. We'll also discuss any special aftercare instructions you may need to follow. Areola repigmentation can be a safe and effective way to regain self-confidence and improve the look of your body.
Are Areola tattoos safe?

Absolutely, areola tattoos are safe when performed by a professional like the team at Jaudon Sunde Permanent Makeup in Cleveland, OH. We prioritize the safety and comfort of our clients in every procedure we undertake. Proper sterilization practices and high-quality, safe pigments are used to minimize any potential complications. It's important to remember that, like any cosmetic procedure, areola tattoos do have some risks, including possible allergic reactions or infections. However, these are rare and can be further mitigated by following the aftercare instructions provided by our team.
How long do areola tattoos take to heal?

The healing time for areola tattoos, much like other cosmetic procedures, can vary depending on individual factors, but generally, you can expect a healing time of about 2-3 weeks. We ensure that our clients are well informed about the healing process. During this period, the pigment may appear brighter or darker than the final result. As the area heals, the color should gradually adjust to give a more natural appearance. We will provide detailed aftercare instructions to help you navigate this process and achieve the best possible healing and final results. Remember, following these aftercare instructions is crucial to the healing process and the final outcome of your areola tattoo.
Why do people get areola tattoos?

People choose to get areola tattoos for a variety of reasons, the majority of which are linked to feeling more confident and comfortable in their own skin. One of the most prevalent motivations for areola repigmentation is post-mastectomy breast reconstruction. Many breast cancer survivors opt for this procedure as a final step in restoration after their journey. It helps them regain a sense of normalcy and completeness. Besides, people with faded areolas due to aging or skin conditions may also choose areola tattoos to enhance their natural color. Lastly, some individuals may opt for areola repigmentation purely for aesthetic reasons, seeking to alter the shape or color of their areolas to fit their personal preferences.

At Jaudon Sunde Permanent Makeup in Cleveland, OH, we respect and understand the unique motivations of each client and strive to deliver results that meet their specific needs and goals.
How long do areola tattoos take to heal?

As with any tattoo or cosmetic procedure, the healing time for areola tattoos can vary based on individual factors such as your overall health, age, and how well you follow the aftercare instructions. However, on average, you can expect your areola tattoos to heal within 2 3 weeks. During the healing process, it's crucial to keep the area clean and avoid any strenuous activities that could cause sweat or friction against the tattooed area.
 
Navigating the world of areola repigmentation can feel overwhelming, but you don't have to do it alone. At Jaudon Sunde Permanent Makeup in Cleveland, OH, we are here to support you every step of the way. Our experienced team is dedicated to providing safe, high-quality cosmetic procedures, and we are ready to help you achieve the results you desire. If you have any further questions or if you're ready to take the next step, don't hesitate to contact us. We would be happy to answer any questions you may have and can also help you get booked for an appointment or consultation when you're ready. We are located at 18820 E. Bagley Rd.#1 Middleburg Heights, OH 44130. We serve clients from Cleveland OH, Middleburg Heights OH, Strongsville OH, Parma OH, Lakewood OH, Brooklyn OH, Akron OH, North Royalton OH, North Olmsted OH, Sandusky OH, Mansfield OH, and Maple Heights OH.