Permanent Cosmetic Procedure Q&A
Tired of doing your makeup every day?

Jaudon Sunde

specializes in permanent cosmetics services such as scar camouflage, eyebrow microblading, permanent medical makeup, and more in Middleburg Heights Cleveland OH. Enhance your beauty today with Jaudon Sunde. Permanent makeup allows you to have tension free mornings and a good start to a busy day. Get a look that you want with Jaudon Sunde's experience and skills. She has been working in the field for 25 years in the beauty industry. 

Contact us

for more information or request an

appointment online

! We are located at

18820 E. Bagley Rd.#1 Middleburg Heights, Ohio 44130

.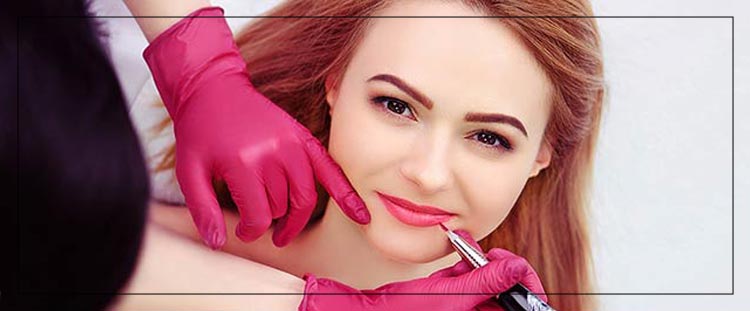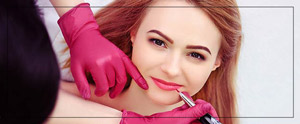 Table of Contents:
Are permanent cosmetics tattoos?
What areas can be treated with permanent cosmetics?
How do permanent cosmetics work?
Who might want permanent cosmetics?
What follow-up care is involved with permanent cosmetics?
Permanent cosmetic procedures have been around for centuries, as we have been able to see on the tattooed mummies discovered by archaeologists over the years. The first documented permanent cosmetic procedure was performed in London in 1902 before making its way across the Atlantic in the 1920s. Today there are a growing number of MRI/X-RAY artists, cosmetologists and aestheticians in the industry.
Are permanent cosmetics tattoos?


Permanent makeup is considered micropigmentation, which is similar to a tattoo in that ink is injected just below the surface of the skin, but different in the way the procedure is performed.  It is also described as semi-permanent, lasting from between three to six years, as opposed to traditional tattoos which are considered permanent.
What areas can be treated with permanent cosmetics?


Permanent cosmetics are generally used on the face to improve the appearance of eyes (eyeliner), eyebrows (microblading), lips (color and lip liner) and even freckles.  It can also be used to give the illusion of fuller or thicker hair for those with alopecia, thinning hair, male or female baldness and for those who have experienced hair loss following cancer treatment.
How do permanent cosmetics work?


Permanent cosmetics use a style referred to pointillism which uses a needle, smaller and thinner than that used by tattoo artists, to insert ink deeper below the skin than it would in a traditional tattoo, making the pigment less likely to spread.  The ink that is used is also closely matched to skin tone and hair color so, whereas a traditional tattoo is meant to stand out, the result of micropigmentation is more natural-looking. 
Who might want permanent cosmetics?


Anyone can benefit from permanent makeup, but people with physical limitations or medical conditions would make particularly good candidates. For example, people who have suffered a stroke or have arthritis, cataracts, multiple sclerosis or Parkinson's disease may find that permanent cosmetics help them look their best without having the physical challenges involved in applying traditional makeup.

It could also offer an alternative to those allergic to traditional makeup, who are experiencing hair loss or who are seeking to restore their skin pigmentation such as areola re-pigmentation following breast surgery.
What follow-up care is involved with permanent cosmetics?


Some general after-care guidelines following a permanent cosmetic treatment include:

• Do not pick at or scratch the treatment area.  Use an ice pack wrapped in a towel if you experience any swelling or discomfort.
• Gently wash the area each morning and night using water and a gentle soap. 
• Avoid contact with direct sunlight for the first 10 days.
• Only touch the area with clean hands or sterile cotton wool.
• Keep the area clean and away from lotions and makeup for at least 5 days following the procedure.
• Avoid hot tubs, tanning beds, saunas, chlorinated pools, and salt water for a minimum of three weeks following treatment.
• Once healed, use a face cream that contains sunscreen and continue to stay out of direct sunlight whenever possible.
• Avoid the use of exfoliators on the treated area.
• Do not have facial treatments such botox, chemical treatments or microdermabrasion for 4 weeks
• Do not partake in hot, sweaty exercise for one week.
• Do not take long, hot showers for the first 10 days.
• Do not use makeup or sunscreen on the area.

These are general guidelines only; your provider will go through the specific after-care instructions they would like to you follow at the time of your procedure.

If you are interested in learning more about permanent cosmetic options, and whether they are right for you, contact us today!  At Jaudon Sunde, we have professional staff to give you the look you desire. Call us or visit us online to book an appointment. You'll find us at Suite #1 – 18820 E. Bagley Road Middleburg Heights, OH 44130. We serve clients from Cleveland OH (Middleburg Heights), Strongsville OH, Parma OH, Lakewood OH, Brooklyn OH, and Maple Heights OH.