Permanent Eyeliner and Lash Enhancement Specialist in Cleveland, OH
Looking to enhance your eyelashes and make them look darker and fuller?

Jaudon Sunde (C.P.C.T. – L.M.T. – P.L.)

specializes in permanent eyeliner and enhancement procedures. You can visit Jaudon Sunde Permanent makeup clinic and consult Jaudon Sunde if you want permanent eyeliner and lash enhancement. Jaudon is an experienced and skilled permanent makeup technician.

Contact us

for a free consultation or schedule an

appointment online

. We are located at

18820 E. Bagley Rd.#1 Middleburg Heights, Ohio 44130

.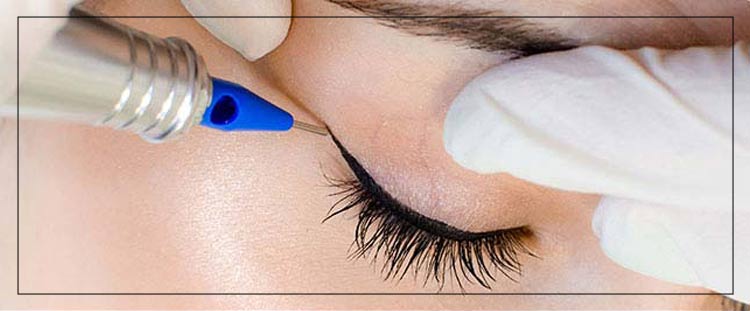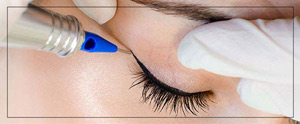 Table of Contents:
How long does permanent eyeliner last?
Can you get permanent eyeliner with eyelash extensions?
What is an eyelash enhancement?
Eyes are said to be the window to the soul, so it's important to make sure they represent how you feel. Applying makeup everyday can get expensive and time-consuming. At Jaudon Sunde, we have a permanent solution to make you look and feel your greatest! Come in today to find out what we can do for you!
How long does permanent eyeliner last?


Permanent makeup looks best for about 12 – 18 months. Depending on how well your eye holds the color, it can last for up to two to three years before you have to consider getting it touched up. Over time, the color will naturally fade until the molecules all dissipate.

Like everything in the beauty world, permanent eyeliner requires some upkeep if you want to maintain the look. You'll likely need to go for touch-ups/color boosts about once a year. Note that things like aftercare (such as not getting your skin wet), general lifestyle factors, diet, skin care products, meds, and sun exposure all play a role in fading. Your artist can walk you through how to properly tend to your permanent eyeliner to help make it last.

As for the actual process of applying tattooed eyeliner, your artist will clean the area with an eye-approved antibacterial, apply an ointment to the eye that will act as a barrier to protect your eye, and then apply a numbing cream to help reduce discomfort. Then micro-pigment specifically designed for use in permanent cosmetics is implanted to create an enhancement within the lash line and/or full eyeliner just above the lash line.
Can you get permanent eyeliner with eyelash extensions?


Eyelash extensions are a big thing at the moment, with people having them done for a special event or a holiday and some people having them topped up every 2-4 weeks! For waking up with gorgeous eyes, going swimming without looking like a panda, and not having to worry about the emotional moment at a wedding, they are fabulous. Many lash technicians are fully qualified and can offer you an experience you will love.

If you love having defined gorgeous eyes 24/7 which won't take up an hour or two every 2 weeks, having a permanent eye-liner procedure may be more up your street. A fine line also known as a lash enhancement can be tattooed through the base of the lashes, making the lashes look fuller and darker; it's subtle and gorgeous. Or for something a little thicker and more noticeable, you can have eye-liner. Starting as a lash enhancement, this procedure may take a few more treatments to build thickness, but once complete you will have eyes that are defined and gorgeous eye-liner which won't smudge. Permanent make-up can last years but a color booster is advised every 1 year to 18 months to keep the color looking fresh.

Eyelash Extensions and Permanent Eye-liner treatments complement each other perfectly, but if you want permanent eye-liner, then please make sure you have the lash extensions removed by your lash technician at least a week before your treatment.
What is an eyelash enhancement?


Although there's more to this old adage, it is undeniable that the eyes take on a focal role on the face. Many are drawn to those who have large eyes and long eyelashes because they exude signs of beauty and youth. Longer and fuller eyelashes frame and emphasize the eyes, which gives the person a more feminine, attractive, and refreshed look without the need to put on eyelash extensions, false eyelashes, or mascara.

If you want to use a serum, your artist will tell you about the appropriate method for using eyelash enhancer serum at home. Generally speaking, the eyelash enhancer is applied during the evening so that the product could be absorbed fully and reduce the risk of irritation.
Another type of eyelash enhancement treatment is by tattooing a light black line of pigment across your lashline. It is like a permanent eyeliner but it comes with a more natural finish.

The area will be numbed first and then the artist will use a light needle to tattoo a thin line right in your lash line. The artist will fill in between the lashes so that your lashes will look darker, thicker, and full without making it look like you wore some obvious makeup.

If you or someone you know is tired of the same makeup routine and want more free time, come to Jaudon Sunde today! We have certified professionals to help you look and feel your best! Contact our office today to get in touch with a specialist. To book an appointment, call us or visit us online! We serve clients from Cleveland OH, Middleburg Heights OH, Strongsville OH, Parma OH, Lakewood OH, Brooklyn OH, North Royalton OH, North Olmsted OH, Akron OH, Sandusky OH, Mansfield OH, and Maple Heights OH.