Permanent Makeup For Graduation in Middleburg Heights Cleveland, OH
Are you graduating this year and don't know about your look at your graduation party? Don't worry, Jaudon Sunde offers specialized permanent Makeup services for events including graduation! For more information,

contact us

or request an

appointment online

. We are located at

18820 E. Bagley Rd.#1 Middleburg Heights, OH 44130

.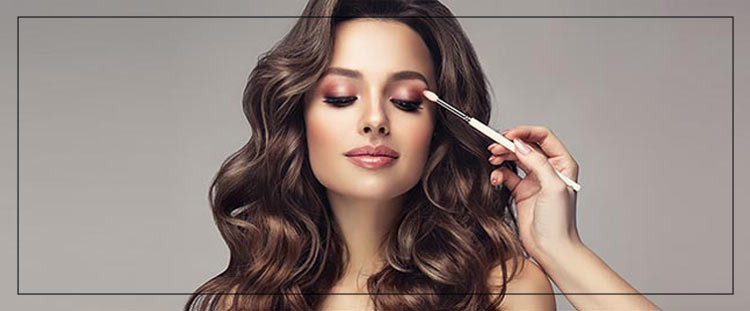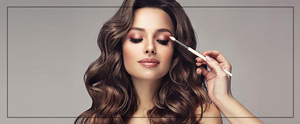 Table of Contents:
How long before graduation to get permanent makeup?
What is the healing process like?
What are the benefits of permanent makeup for graduation?
Does permanent makeup fade?
How long before graduation to get permanent makeup?

The day has finally arrived! Congratulations on graduating! What an accomplishment, and one to be remembered! So many photos will be taken with family and friends, events are sure to ensue to celebrate a massive milestone, and fun had by all!

You may already be deliberating on whether you want to do your makeup for the day, even with all of the hugging, smiling, and cameras flashing that will be going on, it could be super-hot out, in which case the makeup may transfer, smudge or melt, or crying may happen due to the happiness you are feeling. In the end, while makeup is a nice addition, it can also ruin a big moment.

With permanent makeup you will never have to worry about your eyebrows smudging, your eyeliner melting off, or your lipstick transferring. It will stay put, and allow you to shine on such a fabulous day. However, permanent makeup should not be a last-minute decision, it needs time to heal to look its best. This is why we recommend you schedule your first appointment around 12 weeks or more before your graduation day. This will allow 6 weeks for the first appointment process to heal, and even allow you to get a touch-up 6 weeks later for it to fully heal before the big day.
What is the healing process like? 

We will provide you with the aftercare instructions to allow you to heal properly at home, and for the treatment area to clear up beautifully. It should be noted, that permanent makeup does create what is known as micro-holes in the treatment area where the pigment was deposited, this means if you want to avoid any color loss from the area, you will need to focus on these three major items for the next 7 to 14 days.

1. Color Oxidation

Color that was deposited into the treatment area will appear quite dark and may feel quite intense immediately after the treatment, and for a few days after. The color will begin to lighten within 5 to 14 days as the healing process completes. Some say they notice color loss while the skin is healing; however, this is not the case, it's the color showing its final form after oxidizing.

2. Swelling of the Treatment Area

Swelling will often occur at the treatment site, to help with the swelling, you will want to keep the area cool, not to the point of freezing though. Use a gel cool pack immediately after your permanent makeup appointment, and apply on the treatment area for 15 minutes on, and 45 minutes off. You can continue this for the next 4 to 5 hours to help with swelling.

3. Scabbing on the Treatment Area

The scabbing process will immediately begin after the permanent makeup application, during this time you will be instructed to pat away any lymph fluids that arise which often look like a clear oozy fluid. This often occurs within days of the treatment, and you will need to pat it away to avoid any large buildup of dried secretions which can form into one large thick scab.
What are the benefits of permanent makeup for graduation? 

Permanent makeup itself provides many incredible benefits; however, when being completed for a massive milestone like graduation, it heightens the benefits. Permanent makeup was created to enhance your physical appearance, by adding definition to the brows, accentuating the eyes, and showcasing a bold and/or sultry look, it can also camouflage any scars you wish to hide, and create beautiful art by showcasing realistic areolas on the breasts.

Permanent makeup is an art form in itself and shows how it can take your natural beauty to the next level.
Does permanent makeup fade?

Permanent makeup is similar to tattoos in the fact that over time it will begin to fade, and this is mainly because the pigment that was used in the permanent makeup treatment fades faster than that of an average tattoo, and will begin to lose its intensity and color over time. This is why touch-ups are so important to maintain the beautiful work you have received. Interested in permanent makeup, talk to our permanent makeup specialist today. Call us or request an appointment online with our permanent makeup specialist, or visit our clinic conveniently located at 18820 E. Bagley Rd.#1 Middleburg Heights, OH 44130. We serve clients from Cleveland OH, Middleburg Heights OH, Strongsville OH, Parma OH, Lakewood OH, Brooklyn OH, Akron OH, Sandusky OH, Mansfield OH, and Maple Heights OH.