Stretch Mark Camouflage Specialist in Cleveland, OH
Stretch marks happen in result of your skin getting stretched and shrunk. There are several causes of stretch mark appearance such as pregnancy, pubertal growth spurts, and obesity. Get rid of stretch marks with the help of

Jaudon Sunde-C.P.C.T

in Cleveland, OH. Jaudon has over 25 years of experience in beauty industry with top-notch skills in permanent makeup. Stretch mark camouflage is available at Jaudon Sunde Permanent Cosmetics.

Contact us

or book an

appointment online

. We are located at

18820 E. Bagley Rd.#1 Middleburg Heights, OH 44130

.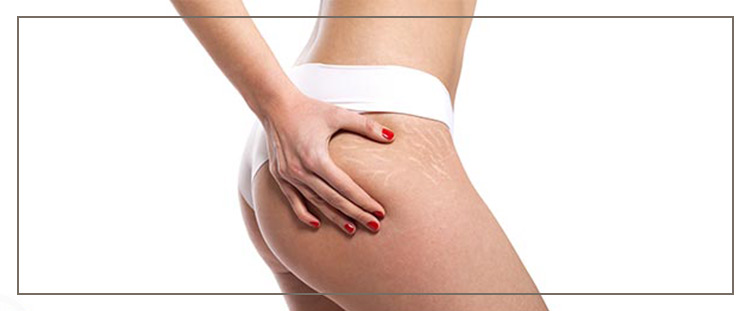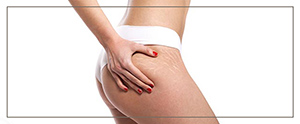 Table of Contents:
Can you camouflage stretch marks?
Who is a best candidate for stretch mark camouflage?
What can I expect during and after treatment?
Will I need touch ups with stretch mark camouflage?
Can you camouflage stretch marks?

Technology used in the field of medicine and cosmetic reconstruction has progressed exponentially over the past few decades, but a 'cure" for stretch marks has yet to be discovered. There are of course options available, like microneedling, lasers, or even creams, but these options do nothing to help with the discoloration that occurs with scars and stretchmarks. Now an option exists that finishes the job of stretchmark removal procedures. Stretchmark camouflage is able to do what no other procedure is able to accomplish, which is to tackle the issue of skin discoloration associated with stretchmarks and scars. Stretchmark camouflage is a permanent make-up (PMU) technique, where a trained and qualified cosmetic therapist creates an ink using a custom formulated tone matching process that perfectly matches the soft skin tone and pigment of the skin. Then using a digital device, the pigment matching ink is lightly tattooed over the scar or stretchmark. The soft pigmentation matches the skin tone of the surrounding skin making them less visible. The number one reason that thousands upon thousands of people have chosen to explore the option of stretchmark camouflage is to boost their self-confidence, and feel beautiful in their skin every day. This is exactly why the procedure was invented.    
Who is a best candidate for stretch mark camouflage?

Both women and men can develop stretchmarks, from weight gain, loss of muscle mass long after body building, genetics, or for many other reasons, but due to pregnancy, women experience those far more often. There a several things that will determine if a person is, or is not, a candidate for stretchmark camouflage treatment. Stretchmarks take time to develop, whether from pregnancy, or weight gain followed by a rapid loss of weight, and also take time to heal. To be a candidate, stretch marks should be least two years old, and sometimes longer, to develop a light white shade. Purple, red, pink, dark, or grey colored stretchmarks indicate a person's stretchmarks are still in the healing stages, and they would not be a candidate. Scars that are hyper-pigmented cannot be camouflaged, but can still possibly turn white in the future. Those who have had laser treatments performed may not be candidates for stretchmark camouflage simply because lasers can change the pigment of the skin to a greyish color. Another factor to be a candidate for stretchmark camouflage is the texture of the skin. Skin must have smooth, flat texture to be a candidate  
What can I expect during and after treatment?

Before a stretchmark camouflage treatment, you will likely be asked to provide photos of your skin tone, which the therapist will use to create the matching used, which can take up to 40 minutes. You may also be required to submit to a patch test to rule out any allergies. Depending of the size of the area being camouflaged, a session can take anywhere for 2 to 5 hours, and 2 sessions are generally required, and multiple visits may also be needed. There will be some discomfort and scratching feeling during the procedure, as the tiny needles penetrate your skin. Numbing cream is not used as it can interfere with skin texture and the insertion of the ink, and will affect the results. Most people experience soreness, swelling and redness following their first session, which will settle down over a few days, and using a cold compress helps to reduce swelling.  Not seeing instant results is normal following the first session, and many people see the results after healing, which can take up to 60 or even 90 days.
Will I need touch ups with stretch mark camouflage?

According to cosmetic industry experts, stretchmark camouflage treatment can last up to five years, or more provided the proper after-care procedures are adhered to, and touch-ups may, or may not be needed after five years.

Jaudon Sunde is a nationally recognized; Licensed Master Technician for Paramedical Scar Camouflage and takes great pride in her work in helping her clients look and feel younger, more refreshed, and enjoy increased self-confidence. Texts, call our office, or visit our website to set up your free consultation. You'll find us at Suite #1 – 18820 E. Bagley Road Middleburg Heights, OH 44130. We serve clients from Cleveland OH, Middleburg Heights OH, Strongsville OH, Parma OH, Lakewood OH, Brooklyn OH, Akron OH, Sandusky OH, Mansfield OH, and Maple Heights OH.