Permanent Blended Lip Liner Questions and Answers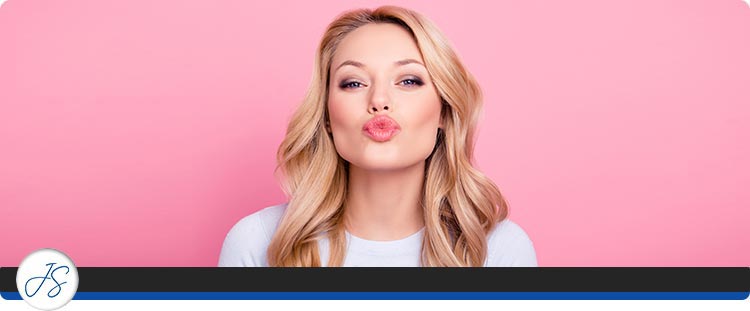 Is reapplying lipstick and liner causing you dry and chapped lips? Women of all ages would be floored if they really knew how much they spent a year on lipstick and lip liner. The costs sure add up if you do the math. If you are looking to cut this cost and still keep your lips looking glossy and preserved, permanent lip liner might be just what you need. The good news with this treatment is that there is no downtime!
Can you get permanent lip liner?
Permanent lip liner is a mild form of tattoo that is placed on your lips, which will help make them look fuller, luscious, younger, more symmetrical, better defined, and slightly more pigmented. This innovative technique means that you will no longer have to worry about those dry lips and color coming off when you eat, drink, sleep, or kiss. Permanent lip liner is an amazing technique that is an instant lip brightener, and is popular in the "wake-up, no-makeup" enhancement movement.
How long does permanent lip liner last?
Unlike tattoos, which penetrate deep into the skin's surface for long-lasting color, permanent lip liner is not actually permanent. Depending on lifestyle and treatment, permanent lip liner may last anywhere from 1-3 years. The pigment will fade naturally and lighten during this time. A color boost procedure is recommended every 6-12 months.
Do I need touch ups with permanent lip liner?
While the name implies that permanent makeup is forever, that is not the case. The ink for permanent lip liner, which is the same applied for other permanent makeup, softens and lightens a lot quicker than traditional tattoo ink, but never fully disappears. The fading happens gradually, so making occasional touch ups might be necessary. The real plus for some women is that it allows for a change of color and even style if you so desire. The first touch-up appointment is usually about 4-8 weeks after the first procedure, but don't let that worry you, your visits won't be that frequent; only a handful of women are required for a follow-up touch-up appointment.
Where can I get permanent lip liner done?
A Medi Spa, which is an all-in-one medical-clinic. Med Spas and cosmetic clinics both offer permanent lip liner. Getting the treatment done will give you the lips of your dreams, and you won't have to worry about applying and reapplying lipstick morning, noon, and night. Ensure that you follow all the pre-procedure and aftercare guidelines for best results.
Here are some of the amazing benefits you will discover and enjoy with permanent lip liner:
Non-invasive treatments that will transform your lips, making them appear fuller and seductive.
Long-lasting results with mild fading over time.
All day long lip color which means you don't have to worry about putting on lipstick a number of times throughout the day.
Affordable, which means you won't need to break-the-bank for treatment or any follow-up. Speak to your Medi Spa or cosmetic clinic for pricing.
Saves you time getting ready in the morning: wake-up, no make-up!
No downtime, no bruising.
Cosmetic tattooing has now become the norm, and permanent lip liner is gaining big time popularity. Your lips are delicate and small, but professional inking can help enhance color and create symmetry. Having permanent lip liner means you don't have to worry about putting lipstick on before you head to work, or in between meetings, and you won't have to worry about your lips getting ruined while having coffee, or cocktails during a big night out with the ladies. Permanent lip liner is suited for clients of all ages and lifestyle, even older women who have lost pigment in their lips as they age.
Interested in our services? Call us or request an appointment Online. We are located at Dolce Medical Center 18820 E. Bagley Rd.#1 Middleburg Heights, Ohio 44130. We serve clients from Cleveland OH (Middleburg Heights), Strongsville OH, Parma OH, Lakewood OH, Brooklyn OH, and Maple Heights OH.