Ombre Eyebrows Specialist in Middleburg Heights Cleveland, OH
Ombre brows appear fuller with a soft look. They are waterproof, smudge-proof, and look natural. Ombre brows create a soft shaded brow pencil look. If you want to get ombre brows visit Jaudon Sunde and talk to our Ombre eyebrows specialist and discover the benefits of Ombre brows today.

Jaudon Sunde (C.P.C.T. – L.M.T. – P.L.)

has 25 years of experience in the beauty industry. She is also a board member of Medical Consultant for the Ohio Department of Health to advise on safe practices In the Permanent Cosmetics Industry in Ohio, and is dedicated to providing professional and safe cosmetic procedures. For more information about our ombre eyebrows specialist,

contact us

or

request an appointment online

. We are located at

18820 E. Bagley Rd.#1 Middleburg Heights, OH 44130

.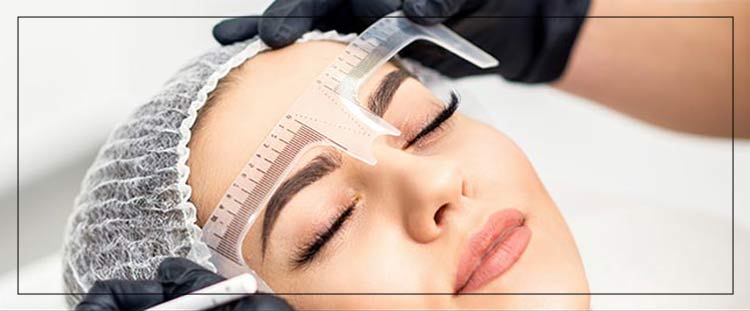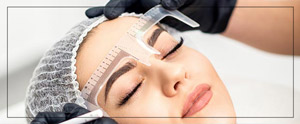 Table of Contents:
What are Ombre brows?
What is the difference between ombre brows and microblading?
On Average, How Long Does Ombre Brows Last?
Who is a good candidate for Ombre Brows?
What are Ombre brows?

Semi-permanent brow treatments are becoming increasingly popular for those wishing to make cosmetic improvements to their eyebrows. Microblading is one of the more well-known permanent makeup techniques, but there are several other options that exist to enhance the same area. The ombre eyebrow treatment has become an increasingly popular alternative due to its wide array of benefits, and which you will appreciate.

In contrast to microblading, which uses individual strokes, ombre eyebrows use a more solid coloring technique. With ombre brows, sparse areas are filled, the shape of the eyebrows is enhanced, and gradient effects are created on a semi-permanent basis. A beauty treatment like this is ideal for those who want a more defined brow. Powder eyebrows have a more dramatic look, which is why many younger clients prefer them.

Ombre powder brows are created by placing small dots of pigment over other pigments creating a soft and powdered aesthetic. Ombre brows are long-lasting, usually, the benefits remain for between three and five years. If you have matured or oily skin, this method is recommended for you.
What is the difference between ombre brows and microblading?

Ombre brows and microblading can be both excellent options to achieve the cosmetic improvements to the eyebrows that clients desire but several key differences may help determine which one is right for you. Among the more significant differences between the eyebrow styling techniques includes additional pigmentation of the skin.

Ombre brows provide the appearance of a powdered brow with a series of fine dots in varying concentrations. Microblading produces short hair-like strokes. And it is important to remember that while microblading is effective it is not the ideal treatment option for individuals of all skin types.

Microblading can look blurry or less colorful when conducted on oily skin and natural oils can infringe on the brow's ability to properly heal itself. Ombre brow treatment typically lasts quite a bit longer than microblading. In some cases, patients wish to combine ombre brows and microblading using one at the beginning of the brow and the other on the ends.

For those wishing to enhance vertical lines ombre can be more effective on the end and microblading on the front. When determining which procedure or combination of procedures is best suited to achieving your desired results, visit Jaudon Sunde for a free consultation and expert advice. 
On Average, How Long Does Ombre Brows Last?

Ombre brows are a semi-permanent procedure and on average results can last for up to three to five years. The longevity of the results will vary based on a number of factors such as skincare routine and skin type. Touchup appointments are usually scheduled approximately six weeks after the initial procedure.
Who is a good candidate for Ombre Brows?

Most women looking to cosmetically improve the appearance of their eyebrows can benefit from ombre brows. Ombre brows work with any and all skin types to create the desired appearance. Many women struggle with filling in their eyebrows, some have little to no eyebrow hair at all. Ombre Brows offer the opportunity for clients to save time in preparation and money.

Patients undergoing ombre brow treatment are able to customize the density of their brows meaning they can be as light or as dark as they desire. Patients with certain skin conditions may not be good candidates for ombre brows. In order to determine the best solution to achieve the eyebrows you desire, try a free consultation with Jaudon Sunde.

Jaudon Sunde is a highly trained permanent cosmetics and microblading artist who provides clients with the custom cosmetics best suited to achieve their goals. We are here to help boost your looks and confidence. To consult our professionals, call us or request an appointment online. We are located at 18820 E. Bagley Rd.#1 Middleburg Heights, OH 44130. We serve clients from Cleveland OH, Middleburg Heights OH, Strongsville OH, Parma OH, Lakewood OH, Brooklyn OH, Akron OH, Sandusky OH, Mansfield OH, and Maple Heights OH.