Everything You Need To Know About Permanent Lip Liner
A permanent lip liner is a form of delicate tattooing applied to the lips to create a bigger, more youthful, symmetrical, defined, and slightly more pigmented appearance.

Jaudon Sunde, C.P.C.T/L.M.T/P.L

., along with her team of professionals, is committed to offering the finest quality permanent lip liner service in a pleasant and welcoming atmosphere. For more information,

contact us

or request an

appointment online

. We are conveniently located at

18820 E. Bagley Rd.#1 Middleburg Heights, OH 44130

.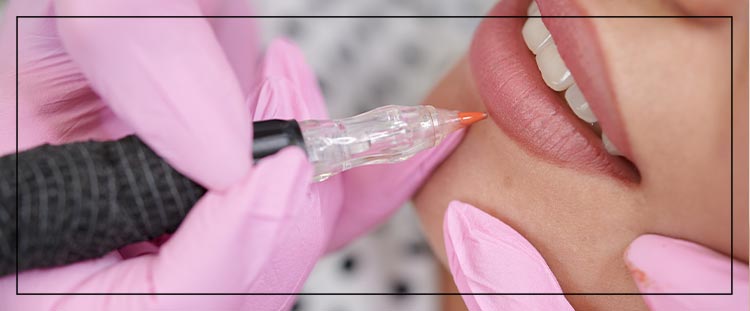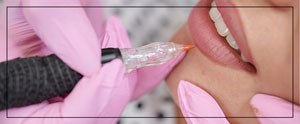 Table of Contents:
Can you have a permanent lip liner?
How much is permanent lip liner?
How long does a tattooed lip liner last?
Is permanent lip makeup worth it?
Can you have a permanent lip liner?

Yes, you can enjoy the benefits of lasting, non-smudgeable lip liners with the help of a talented cosmetic artist. Permanent lip liner is a cosmetic procedure that enhances the look of your lips by creating a defined and polished pout that lasts for years to come. This technique involves the precise application of pigment along the border of your lips to give them a more prominent and shapely outline.

Unlike traditional lip liners that require daily application and constant touch-ups, permanent lip liner is a long-lasting solution to beautiful lips. The process will begin with a consultation session with an experienced technician. During this appointment, the specialist will go over your color preferences and desired lip shape.

When you come in for your treatment, the cosmetic artist will use a specialized tool to carefully implant pigment into your lip border. This is done to define your lips as well as correct their asymmetry and add fullness to achieve the desired aesthetic outcome.

Permanent lip liners can be applied in a range of styles, from subtle and natural-looking enhancements to more vivid outcomes. Your preferences for your look will be taken into account to create an effect that beautifully complements your facial features and personal style.
How much is permanent lip liner?

Permanent makeup on the lips ranges in price from $250 to $900. The exact cost of your procedure will be influenced by the complexity of the enhancements you wish to achieve. For example, if you're looking for intricate shading or color blending, the cost will typically be on the higher end of this range.

It's important to remember that while the price is a considerable factor, the quality and safety of the procedure should always be your top priority. Going for the lowest cost option will not ensure the most high-quality, lasting, and desirable results. You should prioritize the expertise and professionalism of the artist if you value the longevity and quality of the outcomes of your treatment. Jaudon Sunde delivers top-notch results while also ensuring your safety and satisfaction.
How long does a tattooed lip liner last?

For a majority of people, permanent lip liner tends to last for several years, generally 3 to 5. The "permanence" of the procedure refers to the fact that the pigment will not wash away as traditional makeup does. That being said, it's important to keep in mind that over time, the pigment will naturally fade due to various factors such as sun exposure and cell renewal.

While the fading process is gradual, after a few years it becomes more noticeable. For this reason, it's common for people to return to their cosmetic artist for a touch-up treatment every 6 to 12 months. This ensures that the vibrancy of the permanent makeup can be maintained.

In summary, while permanent lip liners can last for up to 5 years, occasional touch-ups are recommended to keep your pout looking fresh and vibrant.
Is permanent lip makeup worth it?

Yes, this procedure is worth it for several reasons. Permanent lip liner provides you with perfectly shaped and well-defined lips around the clock. This means no more smudging or reapplying lipstick after you eat, drink, or kiss. There is no bruising or downtime associated with the procedure.

In addition, this procedure saves you time in your daily beauty routine. As you wake up each morning with beautifully outlined lips, you'll be ready to face the day without needing to apply as much makeup. Furthermore, many people who have undergone this procedure report that it has positively reflected on their self-confidence. This approach offers long-lasting benefits. While you will require occasional touch-ups, you won't have to worry about the appearance of your pout for a while.

In summary, permanent lip makeup is a great investment in your appearance and self-esteem as it offers significant convenience. You can enjoy beautiful, well-defined lips that not only make you feel more gorgeous but also save you precious time in your day-to-day life. If you're looking for a low-maintenance solution to beautiful lips, a permanent lip liner is undoubtedly worth it.

At Jaudon Sunde Permanent Makeup Clinic, we provide everlasting solutions to your regular lip liner routine. Permanent lip liner and color may keep your lips looking plump and attractive throughout the day. For more information, contact us or request an appointment online. We are conveniently located at 18820 E. Bagley Rd.#1 Middleburg Heights, OH 44130. We serve clients from Cleveland OH, Middleburg Heights OH, Strongsville OH, Parma OH, Lakewood OH, Brooklyn OH, Akron OH, North Royalton OH, North Olmsted OH, Sandusky OH, Mansfield OH, and Maple Heights OH.