Permanent Eyeliner for Lower Lid in Middleburg Heights Cleveland, OH
It can be an exhilarating experience to nail the perfect eyeliner application, but it likely feels wrong to have to remove it and start from scratch the next day. With permanent eyeliner makeup, you can recreate that experience so that it lasts day after day. Visit Jaudon Sunde Permanent makeup clinic in Middleburg Heights Cleveland, OH if you are looking for permanent eyeliner for lower lid.

Jaudon Sunde (C.P.C.T. – L.M.T. – P.L.)

is a permanent makeup technician who has been working in the beauty industry for 25 years. She is the member of board of the Ohio Health Department. For more information,

contact us

or

request an appointment online

. We are located at

18820 E. Bagley Rd.#1 Middleburg Heights, OH 44130

.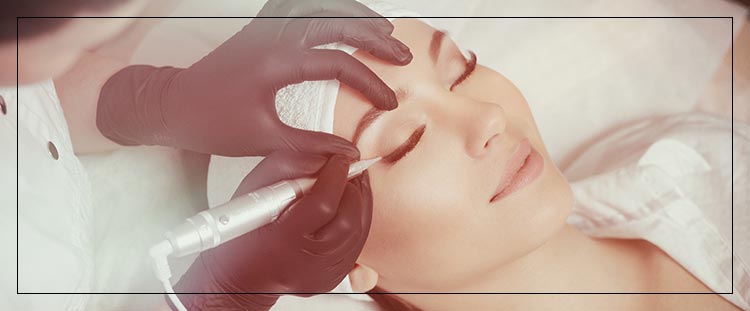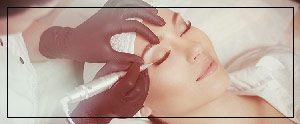 Table of Contents:
Can you tattoo your bottom eyeliner?
Is permanent eyeliner worth it?
Who can benefit from permanent eyeliner?
How long does permanent eyeliner last?
Can you tattoo your bottom eyeliner?

You can certainly tattoo your bottom eyelid with permanent eyeliner! With permanent eyeliner on your bottom lid, an aesthetician uses an ultra-thin needle to deposit hypoallergenic pigments into the dermal layer of your skin along your bottom lash line. The procedure is similar to getting a regular tattoo. Depending on your preference, the line can be thick and bold or thin and subtle. You can also add wings or other designs to make the bottom eyeliner tattoo match your unique style.

The procedure for applying a permanent eyeliner tattoo to your bottom eyelid generally takes anywhere from 45 minutes to two hours. To start, your aesthetician will numb the skin around your bottom eyelid and draw the shape of the eyeliner using a pen. After the skin is numbed, your aesthetician will use an ultra-thin needle to deposit the hypoallergenic pigment into your lash line. They will repeat this process a few times to ensure the pigment gets deep enough into the dermal layer of skin to remain there long after your treatment session.

While the numbing agent will prevent any experience of pain during the application of the pigment, you'll likely feel some buzzing or tickling sensations as the needle passes along your lash line. After treatment, some swelling and crusting are normal as the skin heels and the pigment settles into the skin. However, the puffiness after getting an eyeliner tattoo will most likely subside within two to three days. You can also apply a warm compress to the skin to reduce swelling.
Is permanent eyeliner worth it? 

Many people find that permanent eyeliner is completely worth it. Although this treatment is called "permanent" eyeliner, you can always have a treatment to remove the eyeliner if you find yourself unsatisfied with the results. As such, there is very little risk with permanent eyeliner treatment, especially when you receive this treatment from a certified practitioner. Moreover, the vast majority of patients find themselves satisfied with the results of permanent eyeliner treatment.

Tattoo eyeliner is also a highly safe procedure when provided by a professional and certified cosmetician. In such situations, the procedure is conducted in a sterile environment with medical-grade equipment and techniques. Furthermore, your cosmetician will make sure you have no skin allergies or conditions that could lead to adverse reactions to treatment before proceeding with permanent eyeliner procedures.
Who can benefit from permanent eyeliner? 

Whether you have difficulty applying eyeliner, get frustrated with the tedious process of doing so, or are looking for ways to save time with your makeup routine, permanent eyeliner can benefit you in many ways. Not only does it allow you to recreate a flawless eyeliner application, it also removes the guesswork and time spent trying to do so by your own hand. You also stand to benefit from permanent eyeliner if you're the outdoors or athletic type. Whether you're swimming, playing sports, or exercising, permanent eyeliner won't smudge or run down your cheeks when participating those activities.

Further, if you find that many eyeliner products irritate your eyes, causing redness, swelling, or itching, permanent eyeliner also help. After the initial healing period is over with permanent eyeliner, you shouldn't experience any eye irritation.
How long does permanent eyeliner last?

While the pigment stays in your skin, permanent eyeliner fades over time. For most people, the pigment stays vibrant for one to two years before a touch-up appointment is necessary. However, some patients have experienced up to five years of successful results.

If you want to give your eyes an enticing allure while also making your makeup routine more convenient, permanent eyeliner is the way to go. We are proud to provide permanent eyeliner services for both the top and bottom lids at Jaudon Sunde Permanent Makeup. Call us or request an appointment online. We are located at 18820 E. Bagley Rd.#1 Middleburg Heights, OH 44130. We serve clients from Cleveland OH, Middleburg Heights OH, Strongsville OH, Parma OH, Lakewood OH, Brooklyn OH, North Royalton OH, North Olmsted OH, Akron OH, Sandusky OH, Mansfield OH, and Maple Heights OH.