Permanent Lip Color and Lip Liner Procedure in Middleburg Heights Cleveland, OH
Permanent full lip color and lip liner is a cosmetic procedure that is used to change the color of a person's lips. Our professionals at Jaudon Sunde Permanent know how to do our best with permanent makeup. The founder and owner, 

Jaudon Sunde (C.P.C.T. – L.M.T. – P.L.)

, is a master technician certified by the 

American Institute of Intradermal Cosmetics in Arlington

. She is also a board member of Medical Consultant for the Ohio Department of Health to advise on safe practices In the Permanent Cosmetics Industry.

Contact us

or

request an appointment online

. We are located at

18820 E. Bagley Rd.#1 Middleburg Heights, OH 44130

.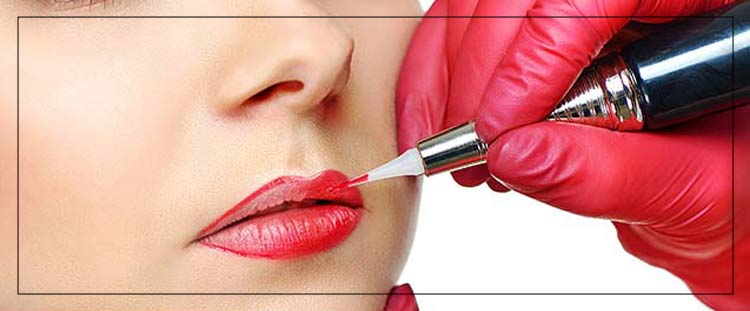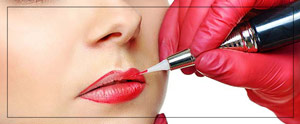 Table of Contents:
How can permanent full lip color make your life easier?
Do I need touch-ups?
Where can I find a permanent makeup artist near me?
What is a permanent lip liner or full lip color?
How is permanent lip color done?
Permanent makeup is also commonly called tattooing with makeup as it is most commonly applied with a tattoo machine. This cosmetic procedure can add volume, length, and definition to the eyebrows and eyelashes; another popular use is for the lips, to enhance the shape and color of these features.
How can permanent full lip color make your life easier?


Permanent full lip color can make life easier in a number of ways as it provides a long list of incredible benefits, from saving time and money to eliminating the fear of makeup smudging in the rain or sweating. The main benefits include:

• Save Time — One of the biggest benefits of permanent makeup, and one of the most common reasons people get permanent makeup, is to save time getting ready every morning. With permanent full lip color, there is no need to apply makeup and clad lips in cosmetics, which can save countless times when factored in over the long term.
 
• Be Active — Permanent makeup artists allow people to be active without the worry of makeup running down their face; whether swimming, running, or exercising, lip makeup will stay in place.
 
• Sensitive Skin — Some people have allergies to conventional makeup, and it is no surprise granted the number of chemicals used in these everyday products. Fortunately, permanent makeup does not rely on potentially harmful chemicals that can cause a reaction, allowing people to wear makeup without irritating the skin.
 
• Unable to Apply Normal Makeup — People who have Parkinson's disease, arthritis, or a wide number of other neurological or musculoskeletal diseases that affect steadiness and range of motion often experience problems applying makeup in a consistent manner. With permanent makeup, people with any one of these conditions can achieve a picture-perfect appearance without the worry of messy, inconsistent application.
Do I need touch-ups?


Although it is referred to as permanent makeup, it is technically semi-permanent. This is because the body works endlessly to remove toxins and foreign particles from within the body as it responds with processes that can break down these substances and package them for removal. While permanent makeup mostly avoids this problem, there is still a natural degeneration process that occurs, especially from lots of sun exposure which can alter the pigmentation of the skin. All this being said, permanent makeup of any kind will require the occasional touchup in order to maintain the desired results. How often touchups will be needed depends on the type of permanent makeup, the area to which it is applied, adherence to aftercare instructions, individual metabolism and lifestyle factors, such as sun exposure, diet and activity level.
 
Because the lips are a highly active and expressive area that undergo motion almost every minute of every day, permanent makeup applied to this area, such as full lip color and lip liner, tends to fade faster than others, such as the eyebrows. However, this depends on the aforementioned factors, as everyone holds the pigment differently; some people benefit from the results for several years, only requiring a touchup after 12-24 months. The frequency of maintenance sessions will be discussed at the consultation, where the aesthetician will factor in the unique circumstances of the client to provide the most accurate information.
Where can I find a permanent makeup artist near me?

If you are looking for a permanent makeup specialist and live in or around Middleburg Heights, Ohio, come to Jaudon Sunde Permanent Cosmetics today! Our team of aesthetic specialists is experienced in delivering high-quality results that have helped countless people achieve the look of their desires.
 
Do you want to enhance the beauty of your lips with minimal effort? Then come to Jaudon Sunde Permanent Cosmetics for our permanent full lip color and lip liner! Call us or request an appointment online. We are located at 18820 E. Bagley Rd.#1 Middleburg Heights, OH 44130. We serve clients from Cleveland OH, Middleburg Heights OH, Strongsville OH, Parma OH, Lakewood OH, Brooklyn OH, Akron OH, Sandusky OH, Mansfield OH, and Maple Heights OH.
What is a permanent lip liner or full lip color?

The permanent lip color procedure may be performed as a full lip color or may also be performed as just lip liner enhancement to the vermilion rim of the lips to give back the definition lost due to aging. Using color blending techniques the lips can be made to appear much fuller.
How is permanent lip color done?

Jaudon uses a blended technique to give a fuller look without the harsh appearance to the lips. Jaudon believes that in Permanent Makeup as well as art, blending is everything and when permanent lip color is done correctly from an artistic perspective, it looks much more natural than conventional lipstick and stays on.

Procedure times:

Blended Lip Liner – 1.5 hrs

Full Lip Color – 2 hrs

All clients are medically numbed for comfort during procedures. There is very little if any downtime.