Benefits of Permanent Makeup Q&A
Permanent makeup has many benefits such as no hassle of getting ready every day, convenience for people who have any disability, or prevention from allergies on skin. So, reach out to our permanent makeup technician today at Jaudon Sunde Permanent Cosmetics. Jaudon Sunde (C.P.C.T. – L.M.T. – P.L.) is working in the beauty industry from 25 years. She has worked with some of the industry's foremost companies, 

Escada

, 

Boucheron

, Carolina Herra, and Tiffany & Co. as well as Christian Dior and Yves Saint Laurent. She is also a board member of the The Ohio Department of Health Board and served as an advisor on safe practices In the Permanent Cosmetics Industry in Ohio.

Contact us

or visit us online to book an appointment. We are located at

18820 E. Bagley Rd.#1 Middleburg Heights, OH 44130

.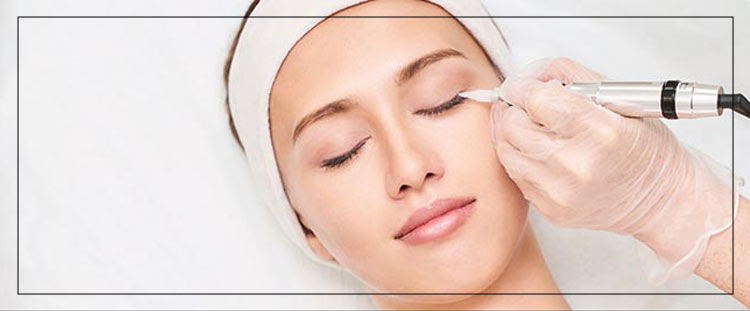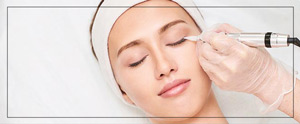 Table of Contents:
Why is permanent makeup so popular?
What are the benefits of permanent makeup?
Who benefits from permanent cosmetics?
Where can I get permanent makeup done?
Why is permanent makeup so popular?

There was a time when women spent most of their days as "homemakers" and at-home moms, and younger women weren't a part of the workforce nearly as much as they are today, hence the rush to 'put your face on" wasn't nearly as much of a thing. In the 1980s however permanent make-up eyebrows became more fashionable, and a convenient way to look beautiful all the time. Fast forward to 2021 and office meetings are now done over video calls on a more regular basis due to the pandemic, and women are absolutely crushing it in the corporate world. But being on camera every morning, or at the office or boardroom, means having to get your face ready, which means time spent in front of a mirror putting on make-up. If you're rushed for whatever reason, or you have the kids at home doing remote learning for school, time is limited to put on a camera-ready face. This is a huge reason for the surge in the popularity of permanent make-up. Permanent make-up has also become popular with women who have vision problems or an unsteady hand.
What are the benefits of permanent makeup?

Permanent make-up comes with a wide range of benefits, and often sighted benefits are the savings of time and money, and for many women, time is money. In fact, some women have a pretty good idea of what they spend on cosmetics each year, and there are some who spend so much they just don't want to know. In terms of the time savings, just imagine getting up in the morning and not having to put on make-up before heading into the office, or for that video call.

Saving time and money are of course huge benefits, and here are a few more:

• No allergic reactions
• Maintenance free (except for occasional touch-up)
• Great for vision impaired or unsteady hands
• Perfect symmetry created
• Accentuates natural features
• Rise in self-confidence
• Younger appearance
• Camouflage scars
• Cover hair loss areas
Who benefits from permanent cosmetics?

As mentioned above, those who suffer from an unsteady hand or are visually impaired benefit greatly from permanent make-up. Also, those suffering from health conditions that cause hair loss can benefit tremendously from permanent make-up. In fact, many women who have undergone chemotherapy or alopecia, and lose their eyebrows, feel so much better and are very pleased to have gotten back what their condition took away. Any woman who wishes to reduce, or eliminate entirely their everyday make-up routine, or a woman who leads an active, busy life will certainly benefit from permanent make-up. Permanent make-up has also become very popular with athletes and contact lens wearers. Applying make-up well is a skill that takes patience and time, which many women just don't have. However, if you have an extremely busy schedule and find it challenging to find the time to apply your make-up in the morning, to only have to remove it all in the evening, permanent make-up may very well be the saving grace you need. One more point about the financial benefit of permanent make-up: a newly published survey reports that the average American woman spends $15,000 or more on make-up products over the course of her lifetime. So permanent make-up is a great way to eliminate a huge expense.
Where can I get permanent makeup done?

Jaudon Sunde is a highly-skilled, nationally recognized Permanent Cosmetics artist, Microblading specialist, and scar camouflage expert, with over 25 years of professional experience in the beauty industry. She is also passionate about sharing the benefits of permanent make-up.

To discover if permanent make-up will benefit you, text, call or visit our office in Cleveland, Ohio. You'll find us at 18820 E. Bagley Road Middleburg Heights, OH 44130. We serve clients from Cleveland OH (Middleburg Heights), Strongsville OH, Parma OH, Lakewood OH, Brooklyn OH, and Maple Heights OH.