Benefits of Permanent Eyeliner Q&A
Getting similar winged eyeliner on your both eyes is the trickiest part of your makeup routine. You don't have to worry about anymore as we are offering permanent eyeliner at Jaudon Sunde permanent makeup clinic. Make sure you get your permanent eyeliner done by a professional who is experienced and has photos to show their work. There are plenty of benefits of getting permanent eyeliner by an experienced professional like

Jaudon Sunde

. She is an experienced permanent makeup technician who has been working in the field for 25 years. For more information about the procedure,

contact us

 or request an 

appointment online

. We are located at 

18820 E. Bagley Rd.#1 Middleburg Heights, Ohio 44130

.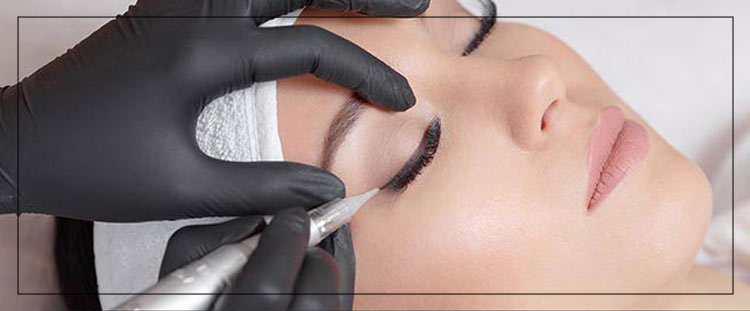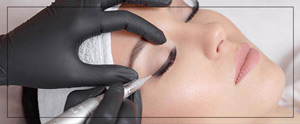 Table of Contents:
How long does permanent eyeliner last?
What does permanent eyeliner do for the face?
Do I need touch-ups for permanent eyeliner?
Where can I get permanent eyeliner done near me?
Women of all ages know one thing: achieving perfect eyeliner can be tricky. It all comes down to precision, experience, and to be honest, lots of luck. Enter permanent eyeliner (also known as eyeliner tattoos), that has been around for decades, and now specialists for this treatment have perfected the technique for natural looking results. With permanent eyeliner treatments, you can have perfect, permanent eyeliner in just one appointment. What is permanent eyeliner? It is a treatment that you can receive that replaces the need to wear eyeliner each day and involves using a tattoo technique to apply ink along the lash-line, which creates the appearance of eyeliner. Permanent eyeliner can be applied in a variety of styles – from natural-looking to extremely thin, to thicker lines, even winged too.
How long does permanent eyeliner last?

According to practitioners, permanent eyeliner lasts about 18 months. The results, according to those who have had it done, are amazing. Client results vary, and results are based on skin type, texture and oiliness, and aftercare must be taken seriously. The procedure is typically broken up into two sessions. The first session, and then 4-6 weeks later, a perfecting session. The time between your first appointment and the perfecting session gives your skin time to heal and the color to settle. Healing usually takes about a week, and ensures you allow for a few days if you have a special event or occasion coming up.
What does permanent eyeliner do for the face?

Permanent eyeliner will help amplify your beauty – it can be applied in many styles and colors, from soft, natural looking enhancement to a defined line. You decide. Whatever look you go with, you will wake up, shower, exercise, work, swim and head off to bed looking your best. Now you can say goodbye to tattle tale eyeliner smudges or smears during the day, and you don't have to be concerned with taking part in sports activities, and best of all, your appearance will remain consistently fresh throughout the day and evening.
Do I need touch-ups for permanent eyeliner?

When you go for a touch-up, brightness will be returned. Permanent eyeliner lasts about 18 months and normally a touch-up will be needed at 1-2 years. The results are impressive, according to scores of patients, but keep in mind you will need a consultation with a practitioner to discuss your skin type and aftercare.
Where can I get permanent eyeliner done near me?

Cosmetic clinics and Medi Spas offer permanent eyeliner, and they will also host a free consultation session to walk you through the treatment, and what you need to know before and after. More importantly, they will also show you the benefits of the treatment. Ensure that you visit a certified and experienced professional who has photos to back up their claims. Also, do your research on the best practitioner in your area. Ask people you trust and read reviews online and on social media.

The benefits of having permanent eyeliner are endless. From not needing to wear eyeliner as part of your daily routine, to enhancing your eye shape and overall beauty. The fading process is very gradual, and you won't need a touch-up right away. The process takes about 45 minutes and there is no downtime, which means you can head to an event, or work, without worrying how your eyes will be affected. There are literally thousands of women who are now enjoying the benefits of permanent eyeliner. The process is simple, unique and effective and it helps boost your overall appearance: you will breathe a sense of newness and others will take notice. Tired of putting on eyeliner in the morning or after a swim in the pool? Consult with a practitioner and discover how permanent eyeliner might be right for you. For more information, call us or request an appointment online. We are located at 18820 E. Bagley Rd.#1 Middleburg Heights, OH 44130. We serve clients from Cleveland OH, Middleburg Heights OH, Strongsville OH, Parma OH, Lakewood OH, Brooklyn OH, and Maple Heights OH.