Benefits of Scar Camouflage Questions and Answers
Have you been considering a scar camouflage treatment? If so, you might be curious about the benefits. There are lots of exciting benefits, like how effective the treatment is and how long it lasts! We provide the treatment here at Jaudon Sunde Permanent Makeup, and we'd like to give you a better idea of what to expect from it.

Call us

today or

schedule an appointment online!

We serve patients from Middleburg Heights OH, Strongsville OH, Parma OH, Lakewood OH, Cleveland OH, Brooklyn OH, and Maple Heights OH.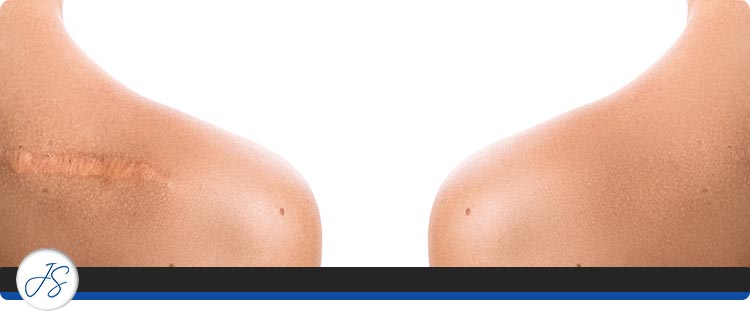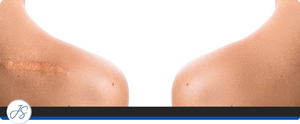 What is scar camouflage?
Scar camouflage is a medical treatment and a micro pigmentation technique that helps cover up scars. In a scar camouflage procedure, colored pigment is deposited into the upper layer of the skin of a scar, and this recolors the scar so its tone matches the patient's natural skin tone. As a result, the scar's appearance is reduced drastically, and the patient has more natural-looking skin in the area!
What are the benefits of getting scar camouflage?
Scars are permanent, but scar camouflage can reduce their appearance dramatically. This is the main benefit of the treatment, but there are many other benefits too!
One other benefit is the versatility of the treatment. It can be done for many different areas of the body, including areas where hair grows, like the brow. The treatment can even mimic the natural look of hair in an area like a patient's scalp! In fact, regardless of where the scarring is located, scar camouflage can help.
Another benefit is how easy the treatment is for a patient, especially when it's done by Jaudon Sunde (C.P.C.T.). Jaudon is a Licensed Master Technician for Paramedical Scar Camouflage, so she is more than qualified to provide the treatment. To make the treatment especially easy and comfortable for the patient, Jaudon can numb the treatment area before she begins.
The treatment is also very safe for the patient because Jaudon uses medically safe pigments. These pigments are also XRAY- and MRI-safe.
How long does scar camouflage last?
Scar camouflage can last a long time, which is another benefit of the treatment! It typically lasts 3 to 5 years, and it can last even longer than that. Also, results can be prolonged with additional treatments. With regular treatments, your scarring can stay unnoticeable for as long as you want it to be! Jaudon Sunde will be here for you whenever you need another treatment.
Who can benefit from scar camouflage treatment?
Many people can see benefits from scar camouflage treatment. For example, people with scars from surgery can benefit, and so can people with scars from accidents. Also, women who had reconstructive breast surgery can benefit because the treatment can help re-pigment or reconstruct their areolas.
In general, if you're looking for an easy and effective solution to scarring, you could benefit a lot from scar camouflage treatment! The best way to find out whether you'd benefit is to have a simple consultation with us at Jaudon Sunde Permanent Makeup.
Where can I get scar camouflage treatment near me?
You can get scar camouflage treatment with us at Jaudon Sunde Permanent Makeup. We see patients from the Middleburg Heights OH area and surrounding areas. If you'd like to learn more about scar camouflage treatment, reach out to us. We'd be happy to answer any other questions you have. You can also reach out if you'd like a consultation with Jaudon Sunde. She'd be very happy to meet with you!
We look forward to hearing from you soon and helping you here at Jaudon Sunde Permanent Makeup.