Cosmetic Tattoo Eyebrows Questions and Answers
Jaudon Sunde Permanent Cosmetics is proud to provide cosmetic eyebrow tattoo services to patients from Middleburg Heights, Ohio, and the surrounding areas.

Call us

or request an appointment

online

. We are located at

Dolce Medical Center 18820 E. Bagley Rd#1 Middleburg Heights, OH 44130

.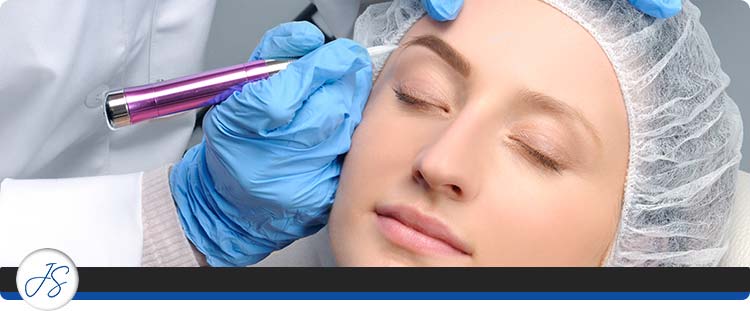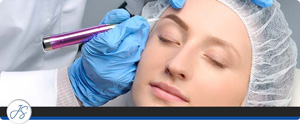 Cosmetic eyebrow tattoos can solve a lot of problems concerning lack of fullness or definition, scarring, or pigmentation issues around the eyebrows. If you are dealing with any such issues concerning your eyebrows, our medical intradermal technician at Jaudon Sunde Permanent Cosmetics would be more than happy to provide cosmetic eyebrow tattoo treatment to you to help you feel confident and pleased with how your eyebrows look!
Is there a permanent eyebrow tattoo?
There is! If you are looking for a permanent eyebrow tattoo solution, medical intradermal technicians follow a procedure known as medical micro-pigmentation, which is also referred to as permanent cosmetics, cosmetic tattooing, or permanent makeup. Medical micro-pigmentation works in a similar fashion to regular tattooing procedures in that it is performed with either a tattoo gun or pen-like instrument, which injects an iron oxide pigment to enhance or provide balance to the color of eyebrows, eyelashes, eyelids, or lips.
Is tattooing eyebrows a good idea?
Depending on your particular cosmetic needs and skin condition, cosmetic tattooing of eyebrows can be an excellent idea! Unless you have any medical conditions, allergies, or are taking any medications that could result in complications with permanent makeup, there are several good reasons for seeking cosmetic eyebrow tattoo treatment. With that in mind, some good reasons for seeking cosmetic eyebrow tattoo treatment include the following:
Camouflaging scars or lack of color in the skin due to pigmentation conditions, such as vitiligo
Enhancing or replacing thinning eyebrows, caused by age or certain medical conditions
Following up facial reconstructive surgery
Looking to provide your eyebrows with greater definition
Permanent solution if you are allergic to temporary makeup or find daily makeup application too time-consuming
While any of the above are excellent reasons for seeking cosmetic eyebrow tattoo treatment, it may not be in your best interest to seek such treatment if you have any of the following conditions or allergies:
Allergies to metal or colorants
Autoimmune disorders, such as lupus, or compromised immune systems
Glaucoma
High blood pressure
Epilepsy
Significant heart problems, including those with pacemakers
Skin conditions in the treatment area, such as eczema, dermatitis, rosacea, or psoriasis
Undergoing chemotherapy
Before treatment, your specialist will review your medical history, including any conditions or allergies you have, to determine if you can safely receive cosmetic eyebrow tattoo treatment.
How long does cosmetic eyebrows last?
The length of time that cosmetic eyebrows last varies according to the procedure performed. As such, microblading procedures can last anywhere from 12 months to three years. In contrast, medical micro-pigmentation procedures provide permanent results. That said, while medical micro-pigmentation procedures do provide permanent results, a subtle fade will likely occur over time. With that in mind, some individuals may want to have a touchup session sometime between two to six years after the initial treatment to avoid such fading, depending on the color used as darker colors tend to last longer.
Do I need a touchup after the first session?
Depending on the results you wish to achieve from cosmetic eyebrow tattoo treatment, you may need to schedule a following appointment after the first session to achieve those results. If you come to Jaudon Sunde Permanent Cosmetics, our medical intradermal technician, Jaudon Sunde, can inform you on what to expect regarding touch-up appointments after the first session.
If you would like more information about cosmetic eyebrow tattoo treatment or wish to schedule an appointment with us at Jaudon Sunde Permanent Cosmetics, we would love to hear from you! We welcome you to call us or schedule an appointment through our website.