Cosmetic Tattooing in Cleveland OH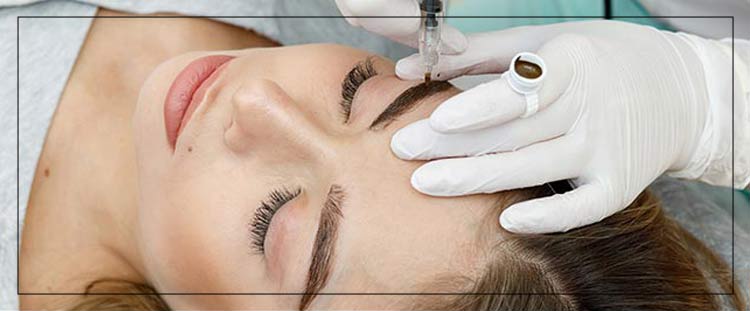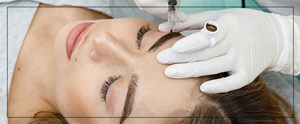 Table of Contents:
What is the difference between permanent makeup and cosmetic tattooing?
How long does cosmetic tattooing last?
How do I prepare for a cosmetic tattoo?
What happens to cosmetic tattoos as you age?
What is the difference between permanent makeup and cosmetic tattooing?

Permanent makeup and cosmetic tattooing are the same services; however, may be provided with different techniques and devices. Cosmetic tattooing is similar to traditional makeup, as it is becoming a well-known art form. However, the main reason why cosmetic tattooing is superior to other types of makeup is that it will fully heal and last anywhere from several months to several years after your appointment is complete. One session is made up of the original cosmetic tattooing appointment, and a touch-up will be necessary, which will provide beautiful results to last quite a while.

There is no need to continue to maintain your look throughout the day anymore or worry if you have any smudging or running makeup occurring from sweat, heat, or water, as cosmetic makeup doesn't do any of the above, unlike traditional makeup.

Cosmetic tattooing is a learned skill that needs a certified educator, and experience working with patients in order for the results to come out incredible. You can use a search engine site to find several near you, or you can simply book an appointment with Jaudon Sunde.

While many may become deterred when it comes to the price tag associated with cosmetic tattooing, when you break down the cost of what it would take over the number of years your cosmetic tattooing will last versus how many products you will need in order to follow the traditional makeup route, it ends up being about the same or cheaper. This also takes into account your time, as you can now wake up with makeup and go about your day much faster.
How long does cosmetic tattooing last?

Cosmetic tattooing involves permanent pigmentation with specific cosmetic techniques. These natural pigments are cosmetically tattooed with different techniques to provide the beautiful look of cosmetic enhancements that you were looking for. You will still need maintenance appointments for the upkeep of the cosmetic tattoos you received; however, they are quite a time after your original appointment.

On average, the length of a cosmetic tattoo can last anywhere from 8 months and upwards of 7 years before you need to get your cosmetic tattoo completed with a maintenance appointment.
How do I prepare for a cosmetic tattoo? 

We will review with you a few of the DOs and DON'Ts of cosmetic tattooing before the day of your appointment; however, a few of the most common things to know to prepare for your cosmetic tattoo appointment includes:

• Do not drink the night before your appointment
• Wash your face, hair, and body the morning of your appointment, as you do not want to get the area wet too soon after your appointment
• Invest in dry shampoo, so you do not wreck your new cosmetic tattoo
• If you are getting your lips completed, ensure you take all preventative measures to not have a cold sore outbreak, including using preventative treatments for cold sores
• Do not take fish oil for a few days prior to your appointment
• We recommend taking panadol before your appointment if you are concerned about pain.
• Do not wear makeup to your appointment
• Bring photos of looks you like on others so we can get an idea of what you like, we will also provide you some feedback
• You can wax and pluck a few days prior to your appointment if you'd like
• Relax, while it may seem like an intimidating appointment, many patients usually fall asleep during their appointment.
What happens to cosmetic tattoos as you age?

As we continue to age, the pigment from the cosmetic tattoo will continue to fade gradually to much lighter shade over time. If you do not get any maintenance appointments completed, the shade will fade to quite a light shade. Call us or request an appointment online. We are located at 18820 E. Bagley Rd.#1 Middleburg Heights, OH 44130. We serve clients from Cleveland OH, Middleburg Heights OH, Strongsville OH, Parma OH, Lakewood OH, Brooklyn OH, Akron OH, Sandusky OH, Mansfield OH, and Maple Heights OH.