Permanent Makeup: All About the Process, Results, Safety
Permanent makeup, known as micropigmentation, has become increasingly popular recently. This cosmetic procedure involves tattooing pigment onto the skin to create the appearance of makeup. While it can be a convenient and effective way to enhance one's appearance, there are also potential drawbacks to consider. For more information, contact us today or you can book an appointment online at your earliest convenience. We are located at 18820 E. Bagley Rd.#1 Middleburg Heights, Ohio 44130.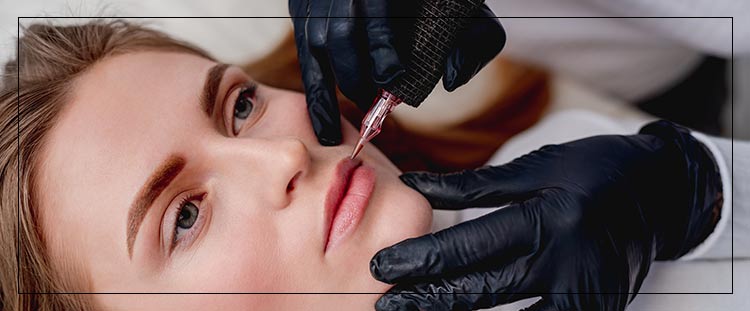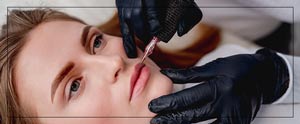 Table of Contents:
Is permanent makeup good for your skin?
How long does permanent makeup last?
What not to do after permanent makeup?
What to expect after getting permanent makeup?
Is permanent makeup good for your skin?

One of the main advantages of permanent makeup is that it saves time and effort in a daily makeup routine. For those who wear makeup every day, the process of applying and removing it can be time-consuming and tedious. Permanent makeup eliminates the need for this daily ritual, allowing individuals to wake up with a fresh, polished look. Additionally, permanent makeup can be particularly beneficial for those with motor disabilities or visual impairments, who may find it difficult to apply makeup themselves. It can also be used to conceal scars, birthmarks, or other skin imperfections, providing a boost in confidence and self-esteem.

Despite the benefits, there are also potential downsides to consider when it comes to permanent makeup. One of the biggest risks is the possibility of infection or allergic reactions. The use of needles and pigments can create an opening in the skin, which can lead to bacterial infections if proper hygiene and sterilization procedures are not followed. Additionally, some individuals may have an allergic reaction to the pigments used in the procedure. If not done properly, permanent makeup can also cause skin damage, scarring, or discoloration. Furthermore, the process can be painful and require multiple sessions, which can be a deterrent for some.

Before deciding to undergo permanent makeup, it is important to consider several factors. Firstly, it is crucial to research the credentials and experience of the technician who will be performing the procedure. This ensures that the technician is qualified and has a good track record of successful procedures. Secondly, it is important to consider the quality and safety of the materials used. The pigments and equipment should be of high quality and meet safety standards. Lastly, personal health conditions or allergies should be considered. For example, individuals with certain skin conditions or allergies may not be suitable candidates for the procedure.
How long does permanent makeup last?

Semi-permanent makeup can last 2 to 3 years. This will also be affected by how well you care for your tattoo during the healing process and your skin type. Pigmentation in different skin types stays in the skin longer than other skin types. Talk to your technician about their permanent makeup treatments and how long the results will last for your patients.
What not to do after permanent makeup?

For best results, proper care is required after surgery.

If necessary, use a cloth to protect the ice pack to reduce swelling. A little more sleep can help reduce the swelling that sometimes occurs after a facial in the morning.

Wash your hands before touching the treatment area. A cotton-tipped applicator can be used to gently cleanse the eye area. Do not expose this area to dirty or unsanitary conditions.

Do not tear, peel, or scratch the treated area or your color will heal unevenly, and you may be left with scarring and infection.

Makeup is not allowed on the tattooed area for 72 hours (three days) after surgery.

For at least 3 days after surgery, do not allow healing skin to come into direct contact with any shower sprays, creams, ointments, or lotions unless you are supposed to be using these products.

For 2 weeks after surgery, do not expose healing skin to direct sunlight, tanning beds, hot tubs (or bathtubs if the area of ​​the body is being treated), saunas, salt water, chlorine pools, or extremely hot water.
What to expect after getting permanent makeup?

Permanent makeup is a cosmetic procedure that involves tattooing pigment onto the skin to enhance certain features such as eyebrows, eyeliner, and lips. Different types of permanent makeup techniques include microblading, powder brows, and lip blush. The process of getting permanent makeup involves a consultation with a professional, where the desired look is discussed, followed by the actual procedure, which can take anywhere from 30 minutes to a few hours depending on the area being treated. While the procedure is generally safe, there are risks and potential side effects, such as infection, allergic reactions, and scarring.

Proper aftercare is crucial for the success of permanent makeup. The first 24 hours after the procedure are particularly important, as the skin is still healing and susceptible to infection. Post-procedure instructions may include avoiding water, makeup, and sun exposure for a certain period, as well as applying ointments or creams to the treated area. Common aftercare mistakes to avoid include picking at scabs, using harsh products on the treated area, and exposing it to excessive heat or cold.

It is important to have realistic expectations for permanent makeup results. While the procedure can enhance certain features, it is not a miracle solution and cannot completely change one's appearance. Factors that affect the outcome of permanent makeup include skin type, age, and the skill of the professional performing the procedure. It is also important to dispel common misconceptions about permanent makeup, such as that it will last forever or that it is completely painless. We would be happy to answer any questions you may have and can also help you get booked for an appointment or consultation when you're ready. We are located at 18820 E. Bagley Rd.#1 Middleburg Heights, OH 44130. We serve clients from Cleveland OH, Middleburg Heights OH, Strongsville OH, Parma OH, Lakewood OH, Brooklyn OH, Akron OH, North Royalton OH, North Olmsted OH, Sandusky OH, Mansfield OH, and Maple Heights OH.