Medical Makeup Specialist Q&A
Jaudon Sunde specializes in medical makeup services including areola restoration in Middleburg Heights, OH. Jaudon Sunde offers her incredible talent and services to Middleburg Heights, OH and the surrounding areas of Strongsville, OH. Parma, OH. Lakewood, OH. Cleveland, OH. Brooklyn, OH and Maple Heights, OH.

Jaudon Sunde (C.P.C.T. – L.M.T. – P.L.)

 Specializes in full-face permanent makeup including eyebrows, eyeliner, and full lip color. She has 25 years of extensive experience in the cosmetic industry. She is a board member of medical consultant at the Ohio Department of Health where she advise on safe practices In the Permanent Cosmetics Industry.

Contact us

for more information or request an

appointment online

! We are located at

18820 E. Bagley Rd.#1 Middleburg Heights, Ohio 44130

.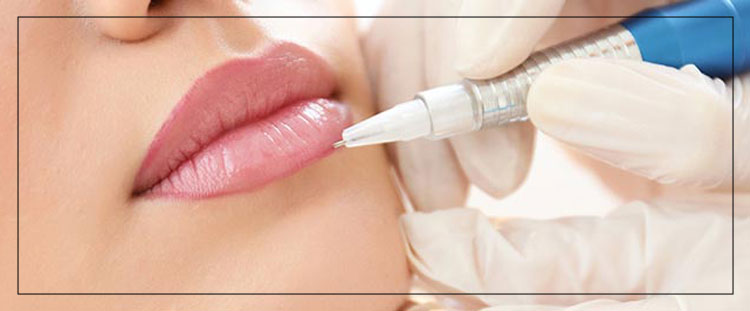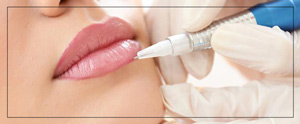 Table of Contents:
What is medical makeup?
Who can benefit from medical makeup?
What are some medical makeup procedures you offer?
What can I expect after my medical makeup procedure?
Where can I get medical makeup in Middleburg Heights?
Many Americans are seeing the benefits of medical makeup. It can improve the appearance of a patient's skin and scars, or even restore the natural look of skin after a major trauma. There are so many applications for medical makeup, and so many patients that could benefit from it. If you believe you could be one of these patients, then get in touch with Jaudon Sunde here at our clinic. We provide medical makeup in Middleburg Heights, and we welcome you to reach out to us to learn more.
What is medical makeup?

Medical makeup (also known as medical micropigmentation) is a form of permanent makeup meant for medical application. It can be used in many different ways for many different patients, and medical professionals approve of its practice!

Some patients benefit from medical skin camouflage, which can be used to treat skin conditions such as hypopigmentation. Other patients benefit from medical scar camouflage, which reduces the appearance of scars. There are various medical makeup techniques that can help patients with skin issues due to surgery, injury, or even just the aging process.
Who can benefit from medical makeup?

Any patient with virtually any type of skin issue can benefit from medical makeup. Chemo patients who might have lost facial hair during their treatments now have options like medical makeup. As well as, women who have had breast surgery can benefit too. Some of the patients we can help at our clinic include:

• Women who have had reconstructive breast surgery and would like to have their areolas restored
• Chemo patients who want to have the look of their eyebrows and/or eyelashes restored
• Burn victims who wish to restore the healthy, natural appearance of their skin
• Patients with vitiligo
• Patients who have undergone hair transplant procedures
• Patients with alopecia areata
• Patients with vision problems
• Patients with conditions such as arthritis that can make it difficult for them to apply conventional makeup
• And many others
What are some medical makeup procedures you offer?

Jaudon Sunde is able to provide any type of medical makeup procedure you need. During a consultation with Jaudon, she'll discuss your medical history and the various options available for you. Some of the common procedures we can provide include:

• Areola restoration – repigmentation or reconstruction
• Brow hair and eyelash restoration – permanent simulation of the lost hair
• Skin coloring – repigmentation of the skin to restore its natural skin tone
• Dry needling – a technique used to break down scars to reduce their appearance
• Scar camouflage
• Hair simulation
• Permanent eyeliner and permanent eyebrows
• Full lip color
• And more
What can I expect after my medical makeup procedure?

After a procedure with Jaudon Sunde, you will be able to return home! You should expect some swelling in the treated area, but this will subside with icing and ointment. The doctor might recommend that you avoid peroxide or sunlight for a while after your procedure.

For a few weeks, the pigmentation will look a bit darker than your natural skin color, but it will fade and become almost indistinguishable from your natural tone. After that, you can expect the area to look quite natural!
Where can I get medical makeup in Middleburg Heights?

You can come to Jaudon Sunde at her clinic in Middleburg Heights for any medical makeup procedure. We are located over at 18820 E. Bagley Rd.#1 Middleburg Heights, Ohio 44130, and we're open Tuesday to Saturday, from 9 am to 5 pm. We invite you to book a consultation with us, either by calling us at (216) 270-7444 or by booking with us online. During your appointment, we'll discuss your needs and the many medical makeup options we have for you.

Jaudon looks forward to meeting and helping you here at our Middleburg Heights clinic!