How to Take Care of Ombre Brows?
We've all heard of microblading, a semi-permanent tattoo procedure used to give the appearance of fuller, more attractive brows when it comes to permanent and semi-permanent makeup. Due to its hyper-realistic effect, microblading immediately gained popularity. Numerous thousands of ladies worldwide chose to have this fantastic operation. For more information,

contact us today

or you can

book an appointment online

at your earliest convenience. We are located at

18820 E. Bagley Rd.#1 Middleburg Heights, Ohio 44130

.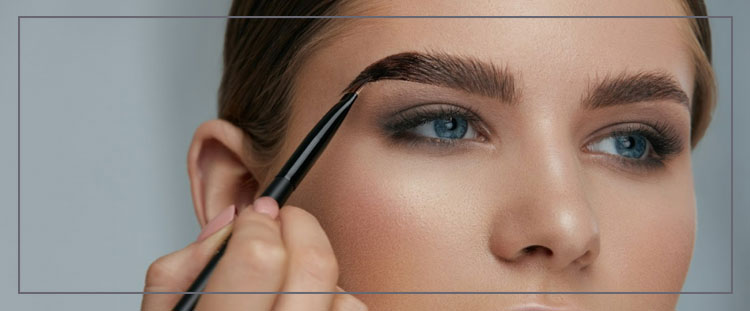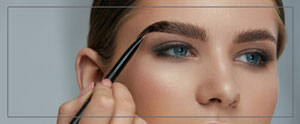 Table of Contents:
What not to do with powder brows?
How do you make ombre brows last?
What do you put on eyebrows after ombre brows?
When should I touch up my ombre powder eyebrows?
Ombre brows, also known as powder brows or eyebrow shading, are the latest trend in permanent makeup. With ombre brows, you can achieve a softer look than traditional microblading while still having beautiful and natural-looking eyebrows that won't require frequent touchups. However, just like any other kind of permanent makeup, proper care is essential for your ombre brows to look their best over time.
What not to do with powder brows?

While maintaining your ombre brows is important, it's equally crucial to understand what you shouldn't do. Here are some critical things to avoid:
Don't touch or pick at your brows: Resist the urge to scratch or touch your brows, especially in the first few days after the procedure. This can disturb the healing process and possibly lead to infection.
 
Avoid excessive sweating: Activities that cause excessive perspiration, such as vigorous exercise or sauna visits, should be avoided for at least a week after the procedure. Sweat can cause the pigment to fade prematurely.
 
No swimming or sunbathing: Chlorine in swimming pools and harsh sunlight can cause the pigment in your ombre brows to fade. Avoid these activities for at least two weeks following the procedure.
Don't use retinol or glycolic acid products: These skincare ingredients can accelerate the fading of the pigment. Avoid applying these products near your brows.
 
Stay away from laser treatments around the brows: Laser treatments can cause the pigment to change color or fade faster.
How do you make ombre brows last?

Here are some tips on how to take care of your ombre brows and make them last:
 
Keep them clean. It's important to keep the area around your ombre brows clean so that bacteria and dirt don't accumulate. Wash the area gently with a mild soap and water every morning and evening.
 
Moisturize regularly. Keeping the area around your ombre brows moisturized can help prevent dryness or itching. Use a fragrance-free moisturizer such as Cetaphil Daily Facial Moisturizer to keep the skin hydrated.
 
Avoid cosmetic products. Make sure to avoid using any cosmetics on or around your ombre brows as they may cause irritation.
 
Stay out of the sun. Exposure to the sun can cause fading and discoloration of your ombre brows, so make sure to use a broad-spectrum sunscreen with SPF 30 or higher when heading outdoors.
 
Visit Jaudon Sunde Permanent Makeup in Cleveland OH. The team at Jaudon Sunde are experts in permanent makeup and can help you with any questions or concerns you may have about your ombre brows. They also offer touch-ups as needed, so make sure to schedule regular visits for maintenance!
 
By following these tips, you can ensure that your ombre brows look beautiful for years to come.
What do you put on eyebrows after ombre brows?

After the ombre brow procedure, your technician will typically apply a soothing ointment to help with the initial stages of healing. This product often contains ingredients like Vitamin A and D or aloe vera to soothe the skin and reduce inflammation. For ongoing care, consider a specialized aftercare product designed for healing tattoos or permanent makeup. These products are created to heal and protect the sensitive area while ensuring the longevity of the pigment. Always follow the specific recommendations provided by your technician at Jaudon Sunde Permanent Makeup in Cleveland OH. They may recommend specific products based on your skin type and the specifics of your procedure. Never use any product on the treated area that hasn't been approved by your professional.
When should I touch up my ombre powder eyebrows?

The timing for touch-ups can vary based on individual skin type, lifestyle, and how well the initial procedure healed. Generally, a touch-up for ombre powder eyebrows is suggested around six to eight weeks after the initial procedure, once the skin has fully healed. During this touch-up, any adjustments to the shape, color, or density can be made. After this, routine touch-ups are usually recommended annually to maintain the vibrancy of the color and the shape of the brow. Our team of experts is always ready to assist you in maintaining your beautiful ombre brows. We would be happy to answer any questions you may have and can also help you get booked for an appointment or consultation when you're ready. We are located at 18820 E. Bagley Rd.#1 Middleburg Heights, OH 44130. We serve clients from Cleveland OH, Middleburg Heights OH, Strongsville OH, Parma OH, Lakewood OH, Brooklyn OH, Akron OH, North Royalton OH, North Olmsted OH, Sandusky OH, Mansfield OH, and Maple Heights OH.