Permanent Cosmetics Specialist Questions and Answers
Permanent cosmetics is here to stay. Providing quality permanent cosmetic services like permanent lip liner, permanent full lip color, permanent brows and many more! We provide many permanent cosmetics services here at Jaudon Sunde Permanent Makeup. If you've been considering permanent cosmetics for yourself, then

call us

or

schedule an appointment online!

We serve patients from Middleburg Heights OH, Strongsville OH, Parma OH, Lakewood OH, Cleveland OH, Brooklyn OH, and Maple Heights OH.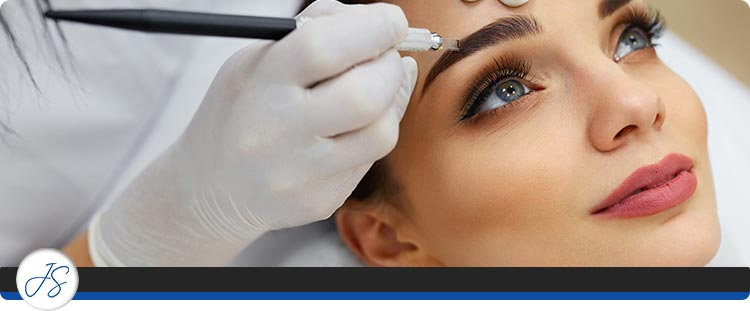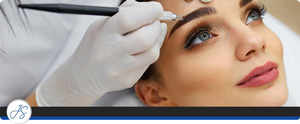 What are permanent cosmetics?
Permanent cosmetics is commonly known as permanent makeup, and it's about enhancing your natural facial features and attaining lasting beauty! During a procedure, micro insertions of natural pigments are applied into the dermal layer of the skin. The effect is beautiful and lasting, and you won't have the need to apply makeup to the area once any of the permanent cosmetic procedures are completed and fully healed.
Over the years, permanent cosmetics has become more and more popular around the world. It's been performed in the USA for many years now, and we're proud to provide it here at Jaudon Sunde Permanent Makeup.
What is the difference between microblading and permanent cosmetics?
Either microblading or permanent cosmetics can treat your eyebrows, but microblading is only semi-permanent, while permanent cosmetics is permanent. Microblading uses a device with microneedles that deliver pigments into the skin. Permanent cosmetics uses an electric device to deliver the pigments into skin. This electric device utilizes electrical power behind the needles, and this power helps push the pigments deeper into the dermal layer of the skin. This gives the results a more permanent appearance. Not only are the results permanent, but they are beautiful too, and they give the appearance of conventional makeup.
To help you decide between microblading and permanent cosmetics, you can come see Jaudon Sunde for a consultation. She can provide a professional recommendation based off of many aspects including lifestyle, what you are looking for and your medical background.
Who can benefit from permanent cosmetics?
There are many different groups of people that could benefit from permanent cosmetics. Some of these groups are:
People who want freedom from daily conventional makeup application
Nurses and other professionals who can't wear makeup in sterile work environments
Those who have difficulty applying makeup
Those who are physically incapable of applying makeup
Busy people who don't have time to apply makeup
People with allergies to makeup
People with burns, skin flaws, or asymmetrical facial features
Athletes who sweat a lot and suffer from smeared makeup
People with oily skin who also suffer from smeared makeup
Those who want to look their best all the time
If you have another reason for wanting permanent cosmetics, then don't hesitate to ask us about it. There's a good chance permanent cosmetics will work for you.
What permanent cosmetics services are there?
There are lots of different permanent cosmetics services! Here at Jaudon Sunde Permanent Makeup, we provide:
Permanent blended lip liners
Permanent full lip color
Permanent eyeliner
Permanent brows
And combinations of treatments
Our services can accentuate your facial features, add drama to your eyes, add fullness to your lips, and more. If that sounds good to you, then we'd like to hear from you.
Where can I get permanent cosmetics near Cleveland, OH?
You can find permanent cosmetics services right here at Jaudon Sunde Permanent Makeup in Middleburg Heights. Please reach out to us if you have any other questions about permanent makeup or if you'd like a consultation with us. During a simple consultation, Jaudon will help you determine what your aesthetic goals are and help you decide whether permanent cosmetics is right for you.
We hope to serve you soon here at Jaudon Sunde Permanent Makeup!