Scalp Micropigmentation Specialist in Cleveland, OH
Scalp micropigmentation is a type of permanent cosmetic that is specifically designed and modified to give the appearance of hair on the scalp. Contact Jaudon Sunde today for scalp micropigmentation consultation! For more information,

contact us

or request an

appointment online

. We are located at

18820 E. Bagley Rd.#1 Middleburg Heights, OH 44130

.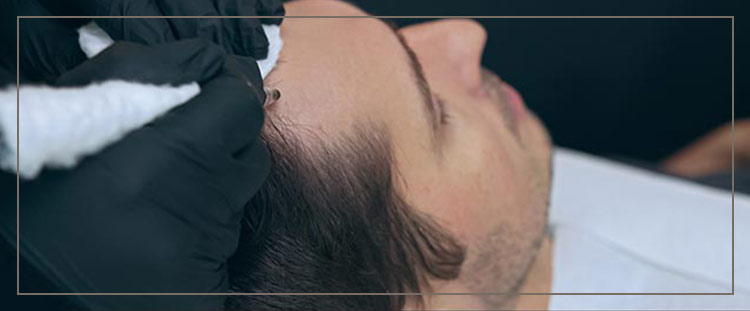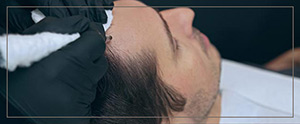 Table of Contents:
What is scalp micropigmentation?
Who is a good candidate for scalp micropigmentation?
How do you choose a scalp micropigmentation artist?
Where can I get scalp micropigmentation near me?
Scalp Micropigmentation is basically a "hair tattoo". It uses special MRI / X-RAY safe pigments to match a person's existing hair to give a more natural and fuller look. This method is for someone who has issues with thinning hair, receding hairline, or baldness who wants to look and feel better.
Unlike hair transplants that require surgical procedures, scalp micropigmentation can add specially colored and sized hair follicles with MRI / X-RAY safe pigment that reduces the look of thinning hair. It can also help to cover up scars on the scalp, adding to a person's confidence in their appearance.
What is Scalp Micropigmentation?

Scalp Micropigmentation is a treatment that is non-invasive and uses micro-needles to put pigment into the scalp. This creates the look of tiny hair follicles that gives the look of a fuller head of hair. If your hair is starting to recede, thin, or if you have gone bald, this can help change your appearance. When done by a trained specialist, scalp micropigmentation can restore a receded hairline, it can thicken the remaining hair, or create the look of a close-cropped haircut. This procedure of replicating your hair follicles and hair color can add density to the thinning areas. This creates the look of thicker and stronger hair.

To create the appearance of hair, practitioners apply pigmentation with state-of-the-art equipment. Scalp pigmentation is done in thinning areas and receding hairlines, blended into your existing hair for a fuller look. This kind of pigmentation does not require continued maintenance. It can even reduce the time it takes to get ready each day. To create the best natural appearance possible, a patient will receive two to three treatments. These are done about 10 to 14 days apart. Follow-up procedures may not be needed for anywhere from four to six years.
Who is a good candidate for scalp micropigmentation?

Many people want a full head of hair to feel that they look the best they can. A full head of hair can be important to a person's confidence and self-esteem. There are approximately 28 million women in the U.S. who are currently dealing with hair loss and for men that number is much higher.

Scalp micropigmentation can be especially beneficial for women and men who are experiencing hair loss. It is good for people who suffer from alopecia. People with a receding hairline or thinning hair will like this option. People who just want a stronger hairline or want to cover scars on their scalp will find great benefit in this procedure.
How do you choose a scalp micropigmentation artist?

Scalp micropigmentation is becoming very popular. Finding the right technician may be difficult. Finding the correct expert will make all the difference. There are several things that may be important to you as you decide whom to do this procedure for you. Where they were trained may be important, as is how much experience they have.

It is good to know how many treatments they will be doing and how long they will last. Find out which pigments they are using; do they meet your requirements? Which dot sizes will they be using? Ask for the full cost of the treatment. Are there any guarantees? Finally, can your selected artists show illustrations of the work they have already done?

Scalp micropigmentation is a commitment. It is a long-term, kind of choice you are making for your appearance. It is critical that you get this done by someone you feel that you can trust.
Where can I get scalp micropigmentation near me?

You can get scalp micropigmentation at Jaudon Sunde – Permanent Cosmetics, Microblading, Scar Camouflage. Jaudon Sunde is an experienced technician with a fabulous reputation. She also has a natural gift for enhancing your look through the procedures. Call us or request an appointment online with our permanent makeup specialist, or visit our clinic conveniently located at 18820 E. Bagley Rd.#1 Middleburg Heights, OH 44130. We serve clients from Middleburg Heights OH, Strongsville OH, Parma OH, Lakewood OH, Cleveland OH, Brooklyn OH, and Maple Heights OH.