4 Reasons Why You Should Invest in Permanent Makeup This Summer Q&A
Summer often brings hot and humid weather, and if you are someone who enjoys outdoor activities or spends a lot of time in the sun, your regular makeup may smudge or melt off. Permanent makeup is designed to be long-lasting and can withstand sweat, water, and heat, allowing you to maintain a fresh look even in challenging conditions. At our Permanent Makeup Clinic,

Jaudon Sunde

with our team of cosmetic specialists can provide you with the fun, permanent summer glow-up you're looking for. If you're interested in learning more about permanent makeup or have questions about our services,

contact us today

. Or, if you're ready, you can book an appointment online at your earliest convenience. We are located at

18820 E. Bagley Rd.#1 Middleburg Heights, Ohio 44130

.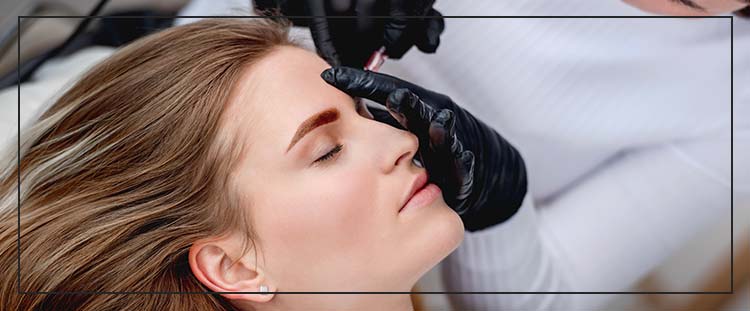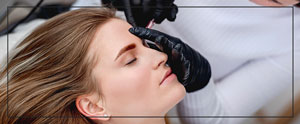 Table of Contents:
Why should I invest in permanent makeup?
Does permanent makeup stay in heat?
What are the benefits of getting permanent makeup in summer?
Who is a good candidate for permanent makeup in the summer?
We love how makeup can really help pull a look together. It's fun to be able to experiment with makeup styles, however, the summer heat and humidity can make it tricky to keep your look in place without numerous touch-ups and reapplications.
If you're looking for an alternative, permanent makeup can be the way to go! Having makeup that doesn't budge, smudge, or disappear no matter what you're getting up to can be a huge time and stress saver.
Why should I invest in permanent makeup?

There are numerous reasons you may want to take the route of permanent makeup, especially in the summer months. It's a great self-investment for those that want to spend less time getting ready but still want to have the look of someone who has applied professional-grade makeup every day. 

In addition, permanent makeup can provide the following benefits: 

• Shortening the amount of time spent on your daily makeup routine. 
• Having a perfect makeup look every day. 
• It's smudge-proof and water-resistant, so you never have to worry about it running. 
• It can give you a more youthful and healthier appearance. 
• Boosts self-confidence. 
• Lasts 1-5 years, depending on the treatment you opt for. 
• Recovery from your service is very quick. 
• It's safe for people who are allergic to components found in traditional makeup. 
• It can help provide corrections to asymmetry in the face. 

In addition, permanent makeup is also a fantastic solution for those that have medical problems that prevent them from applying traditional makeup. For example, those who suffer from shaky hands, limited vision, or chronic joint pain in their fingers, often find that permanent makeup allows them to feel beautiful, confident, and expressive without having to struggle through the traditional application process.
Does permanent makeup stay in heat?

Yes! One of the fantastic benefits of permanent makeup is that you don't have to worry about it running or smudging due to the heat. Like a tattoo, you can expect your permanent makeup to stay in place no matter what the temperature is outside.

It's important to note, however, that immediately following your treatment you will have to refrain from exposing the treated area to direct sunline for a few weeks while it heals. But once you're past that two-week period, you'll have the freedom to be about in the sunshine whenever you like without worry! 
What are the benefits of getting permanent makeup in summer?

If you love being outside in the summer, then you've likely experienced the inconvenience of having to check and reapply your makeup every hour or two – especially if you're exercising or swimming! 

Permanent makeup offers a solution to this problem, as it never fades, runs, smudges, or becomes uneven no matter how much you're moving and sweating. That means you can go about all your summer activities and never have to worry about checking your face – your makeup will be exactly as it was the day of your treatment!  

In addition, permanent makeup can also shorten your summertime makeup routine, give you the perfect warm weather glow every day without any additional effort, and help boost your confidence as you out and about enjoying the days! 
Who is a good candidate for permanent makeup in the summer?

Permanent makeup is an ideal treatment for busy people who want to cut down on the amount of time they spend on their daily makeup routine. It's also great for those who have an active lifestyle, are athletes, those that travel frequently, and/or those who have difficulty applying their makeup due to a medical condition. It may also be beneficial for those who are looking to camouflage facial scars/burns or correct other facial irregularities.

If you're considering permanent makeup and are wondering if it's the right option for you, connect with our team of experienced professionals at Jaudon Sunde Permanent Makeup Clinic. We would be happy to answer any questions you may have and can also help you get booked for an appointment or consultation when you're ready. We are located at 18820 E. Bagley Rd.#1 Middleburg Heights, OH 44130. We serve clients from Cleveland OH, Middleburg Heights OH, Strongsville OH, Parma OH, Lakewood OH, Brooklyn OH, Akron OH, North Royalton OH, North Olmsted OH, Sandusky OH, Mansfield OH, and Maple Heights OH.