How to Protect Your Permanent Makeup This Summer?
It is important to protect your permanent makeup during the summer months. You can protect permanent makeup by applying sunscreen, and avoiding long hours under the sun. If you're interested in learning more about permanent makeup or have questions about our services, contact us today. Or, if you're ready, you can book an appointment online at your earliest convenience. We are located at 18820 E. Bagley Rd.#1 Middleburg Heights, Ohio 44130.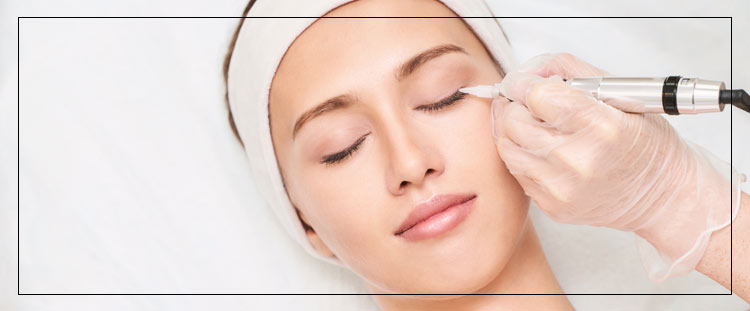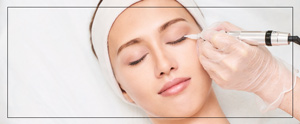 Table of Contents:
How do I protect my permanent makeup from the sun?
How can I make my permanent makeup last longer?
Does the sun fade permanent makeup?
When can I go in the sun after permanent makeup?
Permanent makeup is growing in popularity due to the convenience of waking up with an already completed makeup look, but much like with any other type of tattoo, the pigmentation will fade if it is not well protected. Anyone who has gotten a tattoo with color knows the importance of applying sunscreen to the area if it is ever exposed to direct sunlight, the same goes for permanent makeup. You can enjoy your freshly applied pigmentation all summer long as long as you know how to prolong the beautiful results through proper sun protection.
How do I protect my permanent makeup from the sun?

The most effective way to ensure that your freshly done permanent makeup can last as long as possible even during the summer is by protecting the areas where the permanent makeup has been applied just as you should normally protect your skin from sun exposure. The easiest thing to do is to just avoid direct sun exposure to the areas by avoiding being out in the sun between 10:00 am and 2:00 pm, but that isn't always possible or reasonable.

An SPF of 35 or higher should always be applied to the areas, just directly on top of the eyebrows or complexion, and there are quite a few lip balms that contain SPF to protect your beautiful lip pigmentation as well. Wearing a large-brim hat is another means to ensure that your permanent makeup is kept as pigmented as possible.
How can I make my permanent makeup last longer?

Aside from avoiding direct sun exposure or tanning, there are some more tips to keep in mind in order to be able to enjoy your permanent makeup for as long as possible before needing a touch-up, many of which can just be implemented into your daily routine including using a fresh pillowcase every night and implementing good quality skin care products to gently cleanse the areas and keep them hydrated.

While the areas that have had the permanent makeup applied are in the healing process, it is important to avoid picking at any of the scabbing or dry skin as it will exfoliate away naturally, and picking could cause it to heal improperly or fade faster. Patients should also avoid intensive exercise or any other activities that will cause them to sweat profusely including going in hot tubs or saunas for at least one week after the treatment and will need to avoid other treatments such as facials, Botox, microneedling, or microdermabrasion treatments, or chemical peels, for at least four weeks.
Does the sun fade permanent makeup?

One of the most important rules to follow after receiving permanent makeup is to avoid exposure to UVA and UVB rays in the areas that have been treated as it will almost definitely result in dramatic fading of the pigmentation. Much like the fading to pigmentation done to paintings or fabric left out in the sun, the pigmentation applied through permanent makeup is at risk of both fading and eventually fully changing in color if not properly protected from the sun. Even once the skin has completely healed and several weeks have passed since the permanent makeup has been applied, the pigmentation remains at risk of fading much faster if the proper precautions are not taken to protect against sun exposure.
When can I go in the sun after permanent makeup?

Most permanent makeup providers will instruct their patients to avoid any direct sun exposure for at least 4 weeks following the appointment, but the 4-week timeline is a minimum. If you want your permanent makeup pigmentation to last as long as possible, it is highly recommended that you wear a hat when outdoors and that strong SPF is applied to any skin that is exposed with extra care taken to ensure that the areas where the permanent makeup has been applied are well covered. If the permanent makeup has been applied to the eyebrows, sunscreen can be applied directly onto the eyebrows after the area has completely healed (around 7 days following the appointment).

For lip blushing treatments, your permanent makeup provider will recommend you pick up a lip balm that contains SPF, which is fairly common in just drug-store lip balms so it will be easy to find, to ensure that your new lip pigmentation lasts as long as possible. We would be happy to answer any questions you may have and can also help you get booked for an appointment or consultation when you're ready. We are located at 18820 E. Bagley Rd.#1 Middleburg Heights, OH 44130. We serve clients from Cleveland OH, Middleburg Heights OH, Strongsville OH, Parma OH, Lakewood OH, Brooklyn OH, Akron OH, North Royalton OH, North Olmsted OH, Sandusky OH, Mansfield OH, and Maple Heights OH.