Burn Scar Camouflage Treatment Specialist in Middleburg Heights Cleveland, OH
Burn Scar Camouflaging is effective for burns, bruises, and wounds. This new technique is now available at Jaudon Sunde Permanent Makeup Clinic.

Jaudon Sunde

has been working in the field of cosmetic for 25 years. She has influenced many women such as Real Estate Mogul and Author Barbara Corcoran , Barbara Dow/Dow Chemical Corporation, Serita Jakes/Woman to Woman Ministries and wife of Bishop T.D. Jakes, as well as the late Randi J. Paltrow, Director of National Relations with Patient Services Inc. and Aunt of actress Gwyneth Paltrow. For more information about burn scar camouflage treatment,

contact us

or

request an appointment online

. We are located at

18820 E. Bagley Rd.#1 Middleburg Heights, OH 44130

.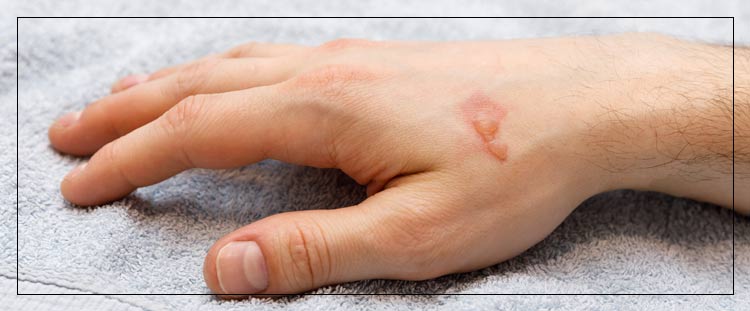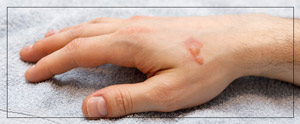 Table of Contents:
Can you make burn scars appear faded?
What is micropigmentation for scars and burns?
Which burn scars can be camouflaged?
What happens during each treatment?
Can you make burn scars appear faded?


Although some scars can fade over time, burn scars will never truly go away without treatment. Burn scars are a skin condition that can be improved with treatment by fading hyperpigmentation, correcting skin color, improving flexibility, and reducing scar appearance. Survivors of burns, wounds and trauma are offered invasive, minimally invasive, and non-invasive burn scar treatment options.
 
Semi-permanent makeup procedures such as micropigmentation are available. Using micropigmentation, scar tissue is broken up, the texture is improved, and the color matches the natural skin tone of the affected area.
What is micropigmentation for scars and burns?


A micro-pigmentation treatment can reduce the appearance of burn scars and post-operative scars. Several visits will be required over 3-12 months for the procedures to be complete, but the end result is definitely worth the wait.
 
Many scars that cannot be removed by surgery can be hidden by natural pigments in the skin. By using this treatment, the scar will appear to have been removed. Surgery can be enhanced with micropigmentation, achieving a result closer to the patient's expectations. In addition to camouflaging scars and discolorations in the skin, camouflage can also disguise scars in the hairline.
 
To harmonize with the surrounding skin, a custom-blended color is applied to the area. After breast reconstruction surgery, it is extremely beneficial for the restoration of the areola.
 
As micropigmentation breaks down scar tissue and colors it to better match your natural skin tone, imperfections from surgeries or other bodily injuries (such as burns) can be easily camouflaged. This treatment can be applied not only to surgical scars but also to injury scars and scars from hair transplants.
Which burn scars can be camouflaged?

Scar camouflage procedures can benefit both men and women. With our advanced micro pigmentation, we can often greatly reduce facial burns, scars, vitiligo, and other blemishes. It is often necessary to undergo multiple treatments in order to complete these procedures, even though they have a high success rate.
 
Scar tissue develops when the skin is damaged, such as by a cut, burn, or puncture. Depending on the circumstance, it may be noticeable or not. Normal skin is thinner than scar tissue. Additionally, it usually turns white as it heals. Melanin cannot be produced in the body since the melanocytes have been destroyed. This allows us to re-pigment the skin in a natural color that blends with the surrounding areas. It is possible to camouflage light-colored scars long-term using medical tattooing treatments, which involve the infusion of pigments into the scar tissue to minimize their appearance.
What happens during each treatment?

An evaluation of the scarred area is the first step in scar camouflage. The technician does this to determine whether the procedure will be effective for the scar. After they have evaluated the area, they will choose a color or custom blend a color to match the affected area.
 
An upper reticular area of your dermis will be tattooed with the colored pigment using a tattooing technique. In order to achieve the desired color and gradient shading, the pigment will be deposited into the scar.
 
Following the micropigmentation procedure, there is usually some swelling and redness. Depending on where and with how much pigment the pigment was applied, swelling and redness may last for as long as 48 hours.
 
In order to achieve the desired look, it usually takes at least four sessions for each scar. There is a four-week gap between these sessions. These sessions are crucial to ensure that the pigment has been successfully blended and the coloring is matched.
 
There is always a noticeable difference between the color after the procedure and the color after a few months. The pigment lightens and becomes the intended shade after a few days of exfoliation.
 
Burn scar camouflage treatment is available at Jaudon Sunde Permanent Makeup. For more information, call us or request an appointment online. We are located at 18820 E. Bagley Rd.#1 Middleburg Heights, OH 44130. We serve clients from Cleveland OH, Middleburg Heights OH, Strongsville OH, Parma OH, Lakewood OH, Brooklyn OH, Akron OH, Sandusky OH, Mansfield OH, and Maple Heights OH.