Cost of Permanent Makeup in Cleveland, OH
The cost of permanent makeup is determined by a variety of factors, including the area to be treated and the number of visits required. Contact Jaudon Sunde today for a cost estimate.

Jaudon Sunde

 has been working in the beauty industry for 25 years. Jaudon is certified Technician by the 

American Institute of Intradermal Cosmetics in Arlington

, Texas. In 2003 Jaudon was invited to teach professional makeup theory at the International Intradermal Conference in Dallas, Texas. She has served on the National Advisory Board for Medical Consultants for the 

Ohio Department of Health

. For more information,

contact us

or request an appointment online. We are located at

18820 E. Bagley Rd.#1 Middleburg Heights, OH 44130

.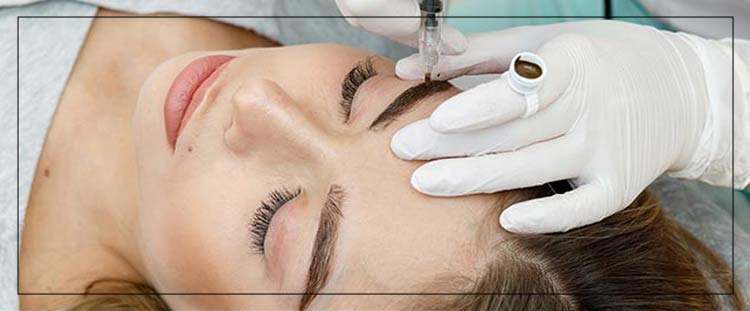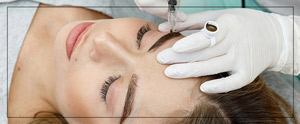 Table of Contents:
Why should I consider permanent makeup?
How much does permanent makeup cost?
What are the factors affecting the cost of permanent makeup?
Science and technology have come together to create ways of enhancing one's natural features. Both women and men are discovering the convenience and lasting beauty of permanent makeup. The permanent cosmetics industry has been gaining in popularity all around the world.
Why should I consider permanent makeup?

Have you reached that point in life where your hands have become a little unsteady? Has your eyesight started weakening, making it a little harder to see to apply lipstick, eyeliner, or other makeup? Maybe you have medical reasons that you want to add pigmentation to parts of your body. It might just be that your lifestyle is very busy and you don't have the time you want to put on makeup.

There are many reasons that may lead you to consider getting permanent makeup. As you consider this procedure, you may wonder just how it works or if it is safe. You may even wonder if permanent eyeliner could be removed after it has been applied. When you look at this kind of procedure, it is often the idea that this is permanent that makes people pause and wonder if it is something that is right for them.

Permanent makeup is done with a type of pen that contains a color or a blend of colors to create the look of makeup. A tattoo can look like lipstick or eyeliner, it can give bigger-looking eyebrows. It can be used to camouflage or hide scars. 

People with medical conditions or physical limitations may want to investigate whether permanent makeup is right for them. People with cataracts, Parkinson's, multiple sclerosis, arthritis or have suffered from a stroke may see real value in this. It can help people look their best without the stress of having to deal with the struggles to apply makeup. 

It can also be an excellent option for people who have allergies to traditional makeup. It offers a solution for people who experience certain medical conditions that have caused scarring or discolored skin, or after breast surgery.

The idea that this is permanent gives people some hesitation. Tattooing or permanent makeup is difficult to remove. New technologies are making this easier than it has been in the past. The color of the pigment used can be a factor in the difficulty of removal. Sometimes, the pigment cannot be completely removed. While this makeup will not wash off entirely, it does normally fade over time. To keep the color looking the way that you like, you may need to get a touch-up.
How much does permanent makeup cost?

The price of permanent makeup will vary. The factors that influence the cost are things like who is doing the work. Are they experienced and well-trained? It will depend on how complex the procedure is that you want to have done. It will also depend on the products that you are choosing to have for the procedure. It is important to find a very good technician who has an artistic eye.
What are the factors affecting the cost of permanent makeup?

Permanent makeup prices will vary widely, but understand that they are not usually inexpensive. The costs can run into thousands of dollars, depending on where you live and whom you choose to see. Touch-ups are an additional cost that you can expect to encounter a year or so after the first application.

It may not be the best idea to go for a bargain or lower-priced options. Permanent makeup is something that is on display all of the time. These aren't like tattoos that many people will get in places that can be covered by clothing. Make a good choice for makeup that people will see every day.

If you are interested in permanent makeup, contact us today. Our permanent cosmetics artist Jaudon Sunde can provide a cost estimate of your permanent cosmetic procedure. Call us or request an appointment online, or visit our clinic conveniently located at 18820 E. Bagley Rd.#1 Middleburg Heights, OH 44130. We serve clients from Middleburg Heights OH, Strongsville OH, Parma OH, Lakewood OH, Cleveland OH, Brooklyn OH, and Maple Heights OH.