Permanent Makeup Clinic in Middleburg Heights Cleveland, OH
Permanent makeup is a way to have a perfect look without any hassle or hustle at all. If you cannot apply straight eyeliner on both of your eyes or you have any disability you can go for permanent makeup. Visit Jaudon Sunde Permanent Makeup Clinic and get what you need.

Jaudon Sunde (C.P.C.T. – L.M.T. – P.L.)

and her team of permanent makeup specialists offer a wide variety of medical makeup services. Jaudon Sunde is a permanent makeup artist who is a certified Master Technician by the

American Institute of Intradermal Cosmetics in Arlington

, Texas. With 25 years of experience, Jaudon Sunde is offering permanent cosmetics, microblading, and scar camouflage. For more information,

contact us

or request an

appointment online

. We are located at

18820 E. Bagley Rd.#1 Middleburg Heights, OH 44130

.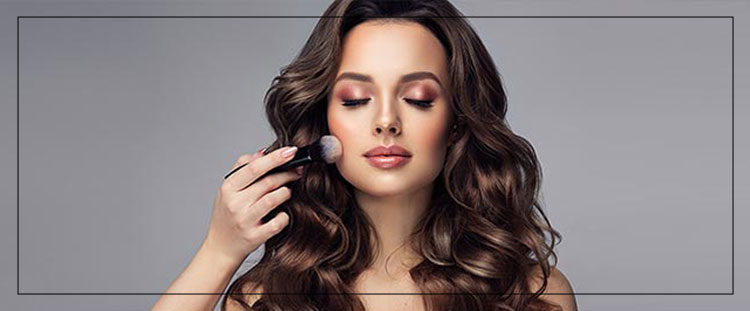 Table of Contents:
What is a permanent makeup clinic?
Why is it called permanent makeup?
What services do permanent makeup clinics offer?
Why do I need permanent makeup?
The term "permanent makeup" can refer to a number of different cosmetic techniques, all of which are used to improve the appearance of a person's complexion. The most common types of permanent makeup are tattoo-based designs; tattoo-based permanent makeup involves the embedment of small tattoos into the skin, which in turn can provide a range of cosmetics, such as lip color, eyeliner, and eyebrow tint.
What is a permanent makeup clinic?

Permanent makeup is a cosmetic procedure where makeup is placed in areas of the body that wish to be enhanced. Permanent makeup artists use a variety of methods to apply makeup to the skin, from traditional tattooing techniques to laser technology and much more. Permanent makeup artists can be found in a variety of locations, including permanent makeup clinics. Permanent makeup clinics are medical offices that offer a wide range of permanent makeup services such as microblading and lip shading.
Why is it called permanent makeup?

Permanent makeup gets its name from its long duration; this type of makeup, which is a form of tattooing, can last for several years, only requiring touchups every few years to maintain the desired appearance. While it is not technically permanent (as it can fade over time, the same way tattoos do), it is the longest-lasting form of makeup available.
What services do permanent makeup clinics offer?

Permanent makeup clinics offer a wide range of services that utilize tattooing techniques to enhance one's natural beauty. At Jaudon Sunde Permanent Cosmetics, we offer the following services:

• Microblading Brows — Microblading eyebrows is performed using a handheld device with ultra-thin needles that resemble a blade (hence its name, microblading).
• Classic Permanent Brows — While producing similar results as microblading, the classic procedure for permanent brows involves a computer that controls the needles administering the pigments.
• Classic Permanent Eyeliner — This procedure applies permanent pigmentation to the eyes, the same place where eyeliner is applied.
• Permanent Full Lip Color — The lips are a sultry and seductive feature, and while many people seek to enhance their appearance, they often dread the smudging and smearing that is bound to happen in this moisture-laden area. Permanent full lip color procedures remedy this by gently tattooing the lips for long-lasting lip color.
• Scar Camouflage — Scars are remnants of tissue damage, including from a previous wound or when skin is stretched beyond its elastic limits. Permanent makeup can camouflage scars, making them nearly indistinguishable from the adjacent skin.
• Areola Repigmentation — After having a mastectomy, much breast tissue is removed, including the nipple. Fortunately, permanent makeup can address this concern, providing repigmentation to the nipples and areolae.
• Alopecia — Balding or thinning hair is a common concern of many people, both men, and women. Permanent makeup can remedy this by filling in the thin areas with pigmentation, providing an appearance of natural, thick hair.
Why do I need permanent makeup?

Permanent makeup provides a wide number of benefits and is an incredibly versatile procedure, meeting the needs of a diverse group of people. People get permanent makeup for a number of different reasons, including to save time; to save money on cosmetic products; and to provide a more natural appearance to areas that have suffered hair loss, such as the eyebrows, eyelashes, and top of the head. Ideal candidates for permanent makeup include:

• Those who meet the minimum age requirement
• Those who desire a soft, natural enhancement
• People with allergies and skin sensitivities
• Active people who sweat a lot
• People with neurological diseases that have difficulty applying makeup, including arthritis, Parkinson's disease, and multiple sclerosis

Jaudon Sunde Permanent Cosmetics is a trusted and well-established permanent makeup clinic that can provide you with all of your permanent makeup needs. Call us or request an appointment online with our permanent makeup specialist, or visit our clinic conveniently located at 18820 E. Bagley Rd.#1 Middleburg Heights, OH 44130. We serve clients from Middleburg Heights OH, Strongsville OH, Parma OH, Lakewood OH, Cleveland OH, Brooklyn OH, and Maple Heights OH.