What Should You Know About Permanent Makeup?
Permanent makeup is popular and has many benefits such as it saves time and effort, and most importantly, you don't need expertise that you need to apply traditional makeup.

Jaudon Sunde (C.P.C.T. – L.M.T. – P.L.)

Specializes in full-face permanent makeup including eyebrows, eyeliner, and full lip color. She is an experienced and skilled permanent cosmetic technician and serves as a board member at the Ohio Department of Health where she advises on safe practices In the Permanent Cosmetics Industry. If you have questions about whether permanent makeup is really permanent or not so learn about this innovative form of tattooing for cosmetic purposes today by contacting our team of professionals at Jaudon Sunde.

Contact us

or request an

appointment online

. We are

located at 18820 E. Bagley Rd.#1 Middleburg Heights, Ohio 44130

.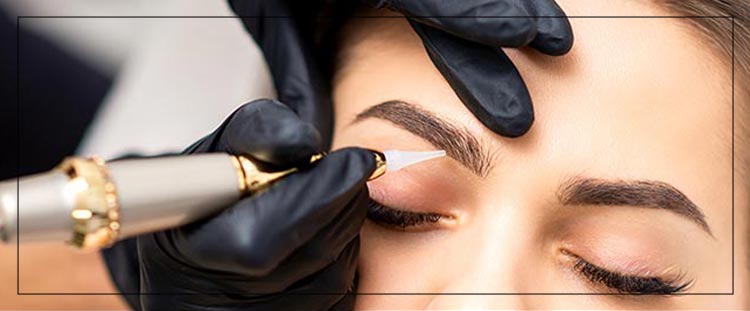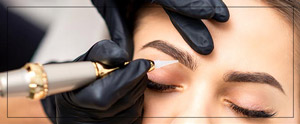 Table of Contents:
What is included in permanent makeup?
Why you should get permanent makeup?
What should you not do before permanent makeup?
What should you not do after permanent makeup?
What is included in permanent makeup?

Permanent makeup is a popular form of tattooing that is used for cosmetic purposes in the beauty industry.

It has several different uses, depending on the woman looking to have it done to give her the appearance of wearing makeup without having to apply it every day.

Permanent makeup can be applied to the lips, eyes, eyebrows, and cheeks, depending on the goal of the tattoo application. The most popular uses for permanent makeup include:

• Lip blushing can be applied to the full lips to give them a semi-permanent enhancement of color while minimizing the appearance of scars. With lip blushing, lipstick can be a thing of the past due to the tattoo applied on the lips.
• Eyes can be enhanced with the application of a semi-permanent eyeliner applied to the edge of the eyelids where eyeliner would be applied, or within the lash line for a pared-down look that is more natural.
• Eyebrows can be enhanced through a popular procedure called microblading in which the eyebrows are recreated with the use of fine lines to mimic the hairs of the eyebrows. • Microblading can be used in place of natural eyebrows or to enhance the existing eyebrows by darkening them or filling them in.
• On the cheeks, there are a couple of different options for permanent makeup. These can include blush, freckles, and scar camouflage, depending on the look that the patient is going for.
Why you should get permanent makeup?

Women can choose to get permanent makeup for any number of reasons. Factors that can contribute to a woman choosing to get permanent makeup can include time, maintenance, financial, and confidence.

While permanent makeup can be expensive, it can eliminate money spent on cosmetic purchases over time that can add up to be more than the cost of permanent, cosmetic tattooing.

For women who have very busy schedules, with limited time to get ready, permanent makeup makes their morning routine much faster as they don't need to take the time to carefully apply their makeup before going out.

Permanent makeup can improve a woman's confidence by giving them the look they would get from makeup, without having to spend an extensive amount of time in the bathroom perfecting their look every day.

With permanent makeup, they can be ready for their day with a quick wash of their face and not fussy around with lipstick, eyeliner, and blush.

They also don't have to worry about makeup touch-ups throughout the day or worrying if they have lipstick on their teeth or running mascara.
What should you not do before permanent makeup?

Permanent makeup uses a tattoo procedure to apply safe pigments to the skin in the area being treated.

As such, patients will want to ensure they are taking proper care of their skin and themselves in the lead up to their treatment to avoid causing excess bleeding, bruising, or sensitivity to the skin.

Leading up to the procedure, it is recommended that patients keep their skin well moisturized and avoid using any products that will exfoliate or thin the skin, such as retinol and glycolic acid.
What should you not do after permanent makeup?

Following the application of your permanent makeup, your skin will appear red and swollen in the treated areas, particularly for the first day or two. The area will also be sore for a few days while your skin heals.

Try to avoid touching the area as much as possible, except to clean it, making sure your hands are clean before you touch it.

The cosmetic tattoo practitioner will let you know what cream can be used on the treated area; any other creams, makeup, balms, or oils should be avoided for at least the first week following your makeup application.

You should also avoid swimming and excessive sweating after your treatment for the first week. Sun exposure should be avoided, using a good quality sun protection product on the treated area if the sun can't be avoided.

Your practitioner can provide you with a recommendation on what to use. And whatever you do, don't pick at the skin, even if it starts to crust over or peel!
Who is a good candidate for permanent makeup?

Permanent makeup is a form of cosmetic tattooing that is safe and provides women with an easy fix to their daily makeup application routine.

While permanent makeup can be a good choice for many women, as it provides a lot of benefits, it can be more beneficial for some people than others. This can include:

• People who suffer from hair loss in their eyebrows or eyelashes for medical reasons such as alopecia
• Women who struggle with makeup application due to a lack of fine motor skills
• Women who simply want to minimize or eliminate the daily hassle of applying makeup
• People who have sensitive skin or allergies to makeup products provided the safe pigments used for permanent makeup doesn't cause an allergic reaction

While permanent makeup is used primarily by women, men can benefit from it as well to hide scars or fill in missing hair in their eyebrows, or any other application they want to use it for. The team at Jaudon Sunde Permanent Makeup can let you know if you are a good candidate for a permanent makeup application based on your lifestyle and current makeup routine. Call us for a free consultation or request an appointment online. We are located at 18820 E. Bagley Rd.#1 Middleburg Heights, Ohio 44130. We serve clients from Cleveland OH (Middleburg Heights), Strongsville OH, Parma OH, Lakewood OH, Brooklyn OH, and Maple Heights OH.