Cosmetic Microblading Specialist Questions and Answers
Looking for a microblading expert in your area? Jaudon Sunde is a top-rated permanent cosmetics provider offering microblading in Middleburg Heights, OH. For more information, call us or schedule an appointment online. We are located at Dolce Medical Center 18820 E. Bagley Rd.#1 Middleburg Heights, OH 44130.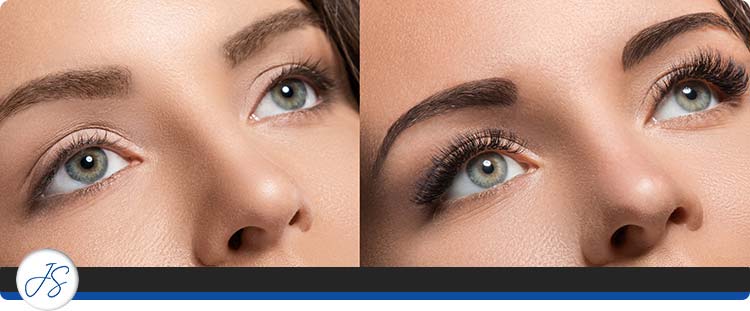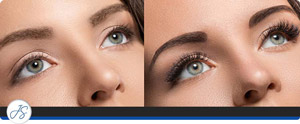 Cosmetic microblading is a safe and minimally invasive treatment that involves the application of a tattoo-like pigment to fill in and improve the appearance of a person's eyebrows. As such, cosmetic microblading is an excellent option for individuals dealing with unruly brows or little to no eyebrow hair. At Jaudon Sunde Permanent Cosmetics, we would be pleased to provide this service to you if you are seeking a long-lasting solution for your eyebrows!
How long does Microblading eyebrows last?
Microblading eyebrows can last for a significant amount of time, as many patients find that the results of cosmetic microblading last anywhere from 18 to 30 months at a time. After that time, the pigment will begin to fade noticeably. The length of time that microblading results last varies according to how well your skin retains the pigment. Once the pigment starts to fade, you may want to come in for a touch-up session, which often occurs between six months to one year for patients.
How much does Cosmetic Microblading cost?
The cost of cosmetic microblading varies from clinic to clinic depending on the location of the clinic, how much work you require to have done on your eyebrows, and your provider's experience and expertise.
With that in mind, if you would like to know our specific prices for cosmetic microblading at Jaudon Sunde Permanent Makeup in Middleburg Heights, Ohio, please feel free to call us! A member of our friendly administrative team would be happy to go over all of the financial details of cosmetic microblading with you, including price ranges, financing options, payment methods, and more.
How do I prepare for Cosmetic Microblading?
The following are some helpful tips to keep in mind as you prepare for cosmetic microblading:
Avoid having your eyebrows dyed within 48 hours of the procedure
Do not have electrolysis performed on your eyebrows within five days of the procedure
Do not have a chemical peel or microdermabrasion one week before microblading
Do not take aspirin or ibuprofen (Advil) for seven days before the procedure
Minimize sun exposure and avoid tanning one week before the procedure
No Botox injections in the eyebrow area two weeks before the procedure
Refrain from alcohol or caffeine for at least 24 hours before the procedure
What are the benefits of Cosmetic Microblading?
Cosmetic microblading can provide you with numerous benefits! The long-lasting and semi-permanent results of cosmetic microblading will save you time in the short term and money in the long run.
As such, if you are weary of the same old routine of filling in or taming unruly or subtle brows day in and day out to meet your standards, cosmetic microblading can allow you to wake up every morning with stunning brows without any maintenance required on your part! The lack of maintenance required can also save you money by reducing your need for brow tinting services or purchasing various eyebrow products and accessories.
Moreover, the results of microblading do not smudge, wear off, or change color. As such, they remain as they are until it is time to come in for a maintenance session. With that in mind, cosmetic microblading is a safe, minimally invasive, and effective way to tame unruly eyebrows or regain lost eyebrows.
For an appointment or more information about cosmetic microblading at Jaudon Sunde Permanent Cosmetics, we would love to hear from you! Please feel welcome to call us or schedule an appointment with us right here on our website. Jaudon Sunde Permanent Cosmetics is located in the Dolce Medical Center, which you can find at 18820 E. Bagley Rd, Suite 1, in Middleburg Heights, Ohio. We serve clients from Middleburg Heights OH, Strongsville OH, Parma OH, Lakewood OH, Cleveland OH, Brooklyn OH, and Maple Heights OH.