Finding Permanent Makeup Artist in Middleburg Heights Cleveland, OH
Permanent makeup is a great way for many individuals. It helps people in many ways such as the people who don't have time to do their makeup, or people who don't know how to do makeup. Finding permanent makeup artists is not difficult as we are here to help at Jaudon Sunde Permanent Makeup Clinic. The founder and owner,

Jaudon Sunde (C.P.C.T. – L.M.T. – P.L.)

, is a master technician certified by the

American Institute of Intradermal Cosmetics in Arlington

. She has been serving the industry for 25 years. For more information,

contact us

or

request an appointment online

. We are located at

18820 E. Bagley Rd.#1 Middleburg Heights, OH 44130

.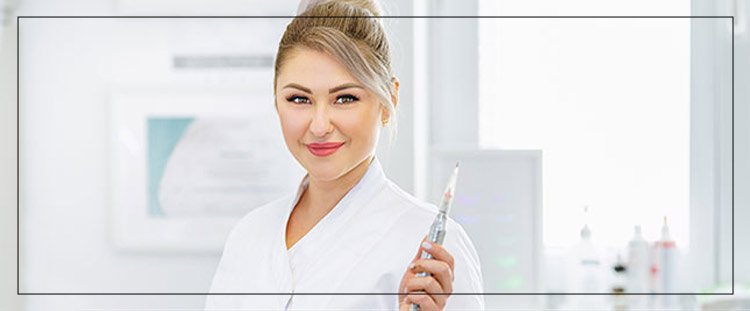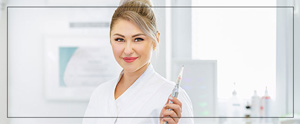 Table of Contents:
What is permanent makeup?
Why get permanent makeup?
What should I consider before getting permanent makeup?
How is a permanent makeup procedure performed?
What is permanent makeup?

Permanent makeup helps people as scar camouflage, eyebrows, eyeliner, lipstick/lipliner and so much more can be permanently applied by an expert. Permanent makeup is a great feature for anyone to have whether you are dealing with any medical conditions that either does not allow you to apply makeup, you have allergies or a condition like alopecia, and you just want to wake up with makeup.

Permanent makeup is also known by different names for medical marketing purposes including cosmetic makeup, cosmetic enhancement, semi-permanent makeup, and micropigmentation. All of which are completed with a medical cosmetic tool than what you would normally have when completing a tattoo. This cosmetic tattoo uses a specialty pen that contains iron oxide which deposits pigment into your skin to create the look of makeup but with a permanent aspect.

Permanent makeup should be completed to the point it mimics the look of real makeup like eyeliner, lip liner, blended lipstick, eyebrow makeup, and others which darken and create the look of longer lashes, thicker eyebrows, and more defined to smooth lips.
Why get permanent makeup?

Permanent makeup is quite beneficial to women and men who are interested in getting details permanent completed for either their self-confidence, medical condition, and more. Before anyone can get permanent makeup completed, you must be considered a good candidate. There are a few medical conditions that make either applying makeup a challenge or do not allow you to have the natural hair strokes for eyelashes or eyebrows which makes permanent makeup more beneficial:

• Conditions that result in unsteady hands, some of these medical conditions include multiple sclerosis, severe arthritis, and Parkinson's disease
• Conditions that result in reduced eyesight including macular degeneration, cataracts, and other eyesight issues
• Any disabilities that can make applying makeup not only time-consuming, but very difficult
Permanent makeup is a fantastic procedure for anyone suffering from medical conditions that may include:
• Following up after reconstructive facial surgery
• Thinning of the eyebrows due to a medical condition like alopecia, or aging
• Deficiency of skin color due to a medical condition like vitiligo, which is why permanent makeup or skin camouflage is so beneficial
• Recreating a 3D areola and nipple after breast surgery or breastfeeding
• Permanent solutions for individuals who are suffering from allergies and are unable to handle temporary traditional makeup
However, permanent makeup is also a great treatment for clients who want permanent
makeup for personal reasons:
• Would rather not apply makeup daily but enjoy the look of it
• Like the look of a much fuller-looking and more defined eyelash or eyebrow look
• Colored and more defined pout
• Scars which can be camouflaged into the skin with permanent makeup techniques
What should I consider before getting permanent makeup?

A few things you need to consider before getting permanent makeup include:

• Finding a makeup artist that can do the service properly, but also aligns with your needs
• If you are okay having the same look for years until it fades
• Review the artist's work before you go ahead and schedule an appointment
• the color will not last forever, you will need maintenance appointments to ensure the pigment is consistently updated
• It is not a walk-through the park appointment, numbing cream is applied for a reason, as it does hurt a bit
• Anyone over the age of 18, in good health condition, that doesn't have any underlying medical issues, infections, or things that would make it not okay to get any cosmetic service
How is a permanent makeup procedure performed?

A consultation will be completed to ensure you are a good candidate, go over all of your medical information, and ensure a color match is available. We will apply a numbing cream to the area to ensure you are the most comfortable during the appointment. We will deposit pigment into the skin with a cosmetic medical grade tool in the treatment area. Once completed, we will clean the area and show you the work. We will go over all of the necessary aftercare tips and tricks, and let you know when you need to come back. Call us or request an appointment online. We are located at 18820 E. Bagley Rd.#1 Middleburg Heights, OH 44130. We serve clients from Cleveland OH, Middleburg Heights OH, Strongsville OH, Parma OH, Lakewood OH, Brooklyn OH, Akron OH, Sandusky OH, Mansfield OH, and Maple Heights OH.