Medical Scar Camouflage Tattooing in Middleburg Heights Cleveland OH
Medical Scar Camouflaging blends scars with permanent makeup pigments and it's done according to the surrounding natural skin. It helps in covering scars and skin areas that has lost pigment or color. Visit Jaudon Sunde permanent makeup clinic and get your skin treated.

Jaudon Sunde

is an experienced permanent makeup technician with 25 years of experience in the field. She has worked with some of the industry's foremost companies, 

Escada

, 

Boucheron

, Carolina Herra, and Tiffany & Co. as well as Christian Dior and Yves Saint Laurent. For more information,

contact us

or

request an appointment online

. We are located at

18820 E. Bagley Rd.#1 Middleburg Heights, OH 44130

.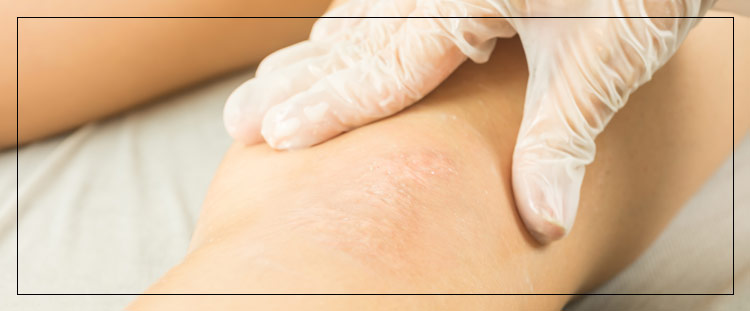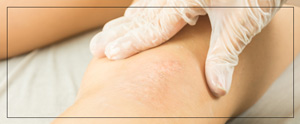 Table of Contents:
What kind of scars can be camouflaged?
How do you prepare for a scar camouflage treatment?
Will I need more than one treatment?
What parts of the body can be treated with scar camouflage?
What kind of scars can be camouflaged?


Scar camouflaging has a number of benefits. Self-confidence can be increased and skin and scalp issues can be corrected and improved. If you take advantage of this safe procedure, you can feel more confident and beautiful knowing that your skin looks its best.
 
Scars should be at least 9 to 12 months old to qualify for this procedure. The color of the wound shouldn't change, and it should be stable. If it's still pink, then it probably hasn't fully healed. Scar tissue should not be worked on prematurely because it could cause further damage to the skin.
 
In order to effectively camouflage scars, they must be smooth in flatness and texture. You may not qualify for the procedure if your scar or skin area is raised or bumpy. To see if there is any way to improve the skin texture before this procedure, speak with your doctor or a dermatologist.
 
Scars that are lighter than the surrounding skin tone are more likely to be camouflaged successfully. Scars that are dark red or purple scars may not be treatable with this procedure. A scar camouflage process may not be suitable for all skin types. In order to determine if this process is appropriate for you, we will conduct a personalized consultation.
 
Camouflaging your scar, stretch mark, or vitiligo does not completely restore your skin to its previous appearance. We can, however, improve the appearance of it with our treatment.
How do you prepare for a scar camouflage treatment?


If you are considering scar camouflage treatment, make sure your scarring is suitable for the procedure. If you have a tan, you shouldn't begin the treatment. Prior to your consultation, make sure your skin is its natural color, regardless of whether you typically tan on a sunbed or with a fake tan.
 
To determine if this treatment can work for you, your expert technician will assess your scarring during your initial consultation. A microscopic color-matching test may be performed by your specialist to ensure you get the results you desire.
Will I need more than one treatment?


There are different types of scars, each with its own complexities. Although scars, stretch marks, or vitiligo are different, they do not disappear on their own. In spite of the fact that scars and stretch marks may fade or even change color, texture, or shape over time, they do not disappear completely.
 
It is expected that scar camouflage will be permanent, although the pigments can fade over time as the skin ages. A scar camouflage treatment can last the rest of your life, although some individuals may need updated treatments over time if they notice the treatment fading or if their skin changes.
 
You will be told how many sessions are needed based on the technician's assessment of the scar during your consultation. In most cases, a patient will need 2-3 sessions, depending on the severity of their scar and their desired outcome. Sessions should be spaced at least 30 days apart depending on the area and can take between 2-6 hours.
What parts of the body can be treated with scar camouflage?


Scar camouflage has been practiced for years in hospitals and medical facilities, primarily in order to reduce the appearance of scars caused by burns and traumas. Today, we're constantly discovering new applications for revolutionary technology, such as reducing stretch marks, scars from injuries, liposuction, breast augmentation, mastectomy scars, and surgical scars.
 
Survivors of severe trauma, such as burns, surgery, or injuries, can benefit from scar camouflage by rebuilding their confidence as well as their skin. Despite the fact that scars cannot be completely removed, the procedure can drastically reduce their appearance and help a client feel more comfortable with their appearance.
 
Medical scar camouflage tattooing is available at Jaudon Sunde Permanent Makeup. For more information, call us or request an appointment online. We are located at 18820 E. Bagley Rd.#1 Middleburg Heights, OH 44130. We serve clients from Cleveland OH, Middleburg Heights OH, Strongsville OH, Parma OH, Lakewood OH, Brooklyn OH, Akron OH, Sandusky OH, Mansfield OH, and Maple Heights OH.