Permanent Cosmetic Procedures in Middleburg Heights Cleveland, OH
Enhance your natural features and wake up looking ready for the day with the help of permanent makeup offered by our specialist Jaudon Sunde.

Jaudon Sunde (C.P.C.T. – L.M.T. – P.L.)

is a permanent makeup specialist at permanent makeup clinic in Middleburg Heights Cleveland, OH. Jaudon Sunde has 25 years of experience in the beauty industry. Jaudon is working for the safety standards in permanent makeup industry. For more information,

contact us

or request an

appointment online

. We are located at

18820 E. Bagley Rd.#1 Middleburg Heights, OH 44130

.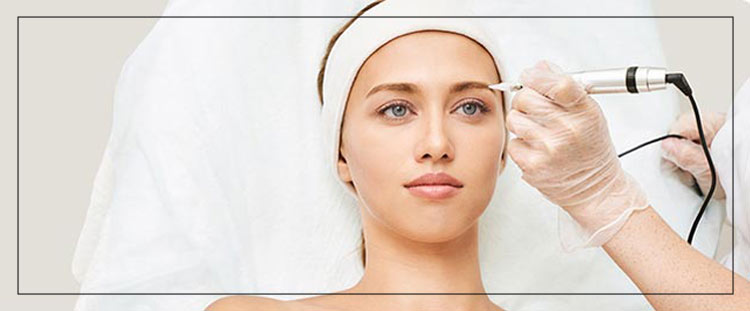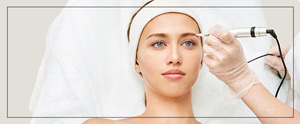 Table of Contents:
What type of permanent cosmetic procedures can be done?
What's a touch-up and do I need one?
How long does each procedure take?
Can I still have an MRI scan?
Permanent makeup is basically a tattoo that replaces traditional forms of makeup. This can be a wonderful way to have the makeup you want without having to apply it every day. If you have problems with traditional cosmetics or have difficulty applying makeup, this could be the option you need. Jaudon Sunde Permanent Makeup in Cleveland, OH is a place to get excellent work done to help you look your best.
What type of permanent cosmetic procedures can be done?

There are a number of popular procedures that are being done today. 

Microblading is a fancy way of saying permanent eyebrow makeup. It is probably the most popular form of permanent cosmetics. The most used method replicates individual hairs for a natural look. 

Lip blushing is another very common form of cosmetic treatment. This is more of a semi-permanent tattooing technique. This works well because it looks more natural. The color put on the lips doesn't look like a lipstick but gives a fuller color.

Permanent eyeliner is the application of pigment to the lash line. This gives the appearance of perfectly applied eyeliner, without having to do it every day. This is also a semi-permanent treatment and will require periodic touch-ups. This can be a very good choice if you are sensitive to conventional makeup or want something that will not smear.

Scar camouflage is gaining in popularity. It is the process of injecting flesh-colored pigment into the skin of scars that are discolored. This helps to conceal the scar by making it much less apparent. This can be done with most kinds of scars that a person may acquire.
What's a touch-up and do I need one?

Getting permanent makeup doesn't actually mean that it is permanent. The ink or more accurately, the pigment used for permanent cosmetics is a little different from the inks used for tattoos. It will soften and fade as time goes by. Since it isn't actually permanent, touch-ups are needed to keep the color vibrant and the way it was when you first got it. Touch-ups are great because you can liven your original color, or if you aren't that excited about that color, you can change it to something that is more appealing.

Permanent makeup changes over time. Fading can happen from sun exposure, tanning, face care products, or your own natural exfoliation process. Exposure to these different things can oxidize the colors which change their color; browns can become pink and blacks can turn blue. This is why you may want to come in every few years to get a fresher look.

People hold pigment differently. This is due to the difference in body chemistry and lifestyles. Ideally you should see no change in color for at least a year. Some people will go longer; all people are different.
How long does each procedure take?

The length of the procedure will depend on what you are getting. It is not uncommon for a procedure to take from two to three hours. There are a number of things that need to be done during each session; records need to be kept, and photographs are usually a part of this record keeping. There is a discussion on the color or colors to be used. Then there are the aftercare needs to be addressed. Follow-up or touch-up procedures will not take as much time as the initial application.
Can I still have an MRI scan?

If you are in need of an MRI scan it is always good to talk to your physician or MRI technician about what you have done. They may even ask you if you have had any tattoo work or permanent cosmetics. Permanent makeup for the lips and eyes may be noticeable by the physician, but scalp micropigmentation may not be so noticeable.

Jaudon Sunde uses a safe pigment instead of an ink like tattooing does. If your doctor has not been made aware of the fact that you have had permanent cosmetics, they may misdiagnose your condition because of what they see in the MRI.

It is very rare to have any kind of reaction in an MRI, but it can happen. If you start to feel a burning sensation where you have had permanent cosmetics done, have the technician stop the scan immediately. Interested in permanent cosmetic procedures, contact us today. Call us or request an appointment online with our permanent makeup specialist, or visit our clinic conveniently located at 18820 E. Bagley Rd.#1 Middleburg Heights, OH 44130. We serve clients from Middleburg Heights OH, Strongsville OH, Parma OH, Lakewood OH, Cleveland OH, Brooklyn OH, and Maple Heights OH.