Scar Cover-Up Treatment in Cleveland, OH
Are you looking for an experienced technician to get rid of scars on your body?

Jaudon Sunde

at her permanent makeup clinic is offering solutions to your problems. With 25 years of experience, she has been an active part of permanent makeup industry. Scar Cover-Up Treatment makes use of makeup to soften scars. For more information,

contact us

or

request an appointment online

. We are located at

18820 E. Bagley Rd.#1 Middleburg Heights, OH 44130

.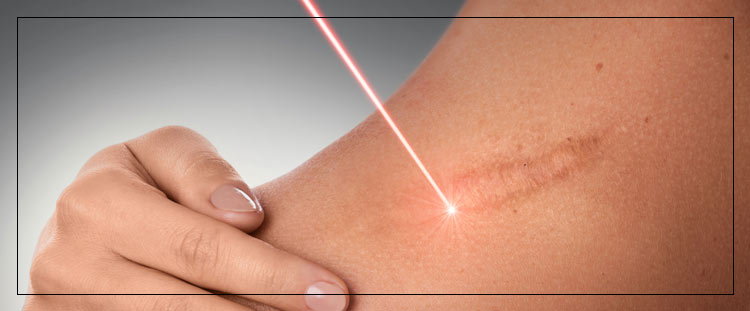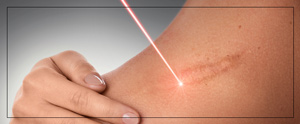 Table of Contents:
What is scar camouflage for?
How does scar camouflage work for covering scars?
What is the process like for scar cover-up?
Will scar camouflage look natural?
What is scar camouflage for?


People undergo scar camouflage as a form of medical permanent makeup to cover scars from injuries, stitches, surgery, burns, and stretch marks. The scar camouflage services we offer at Jaudon Sunde Permanent Makeup are designed to enhance your beauty and improve the appearance of your scars.
 
We offer permanent makeup services for your scars at Jaudon Sunde Permanent Makeup. Spots, marks, and patches on your skin can be treated with permanent safe pigments, leaving your skin looking beautiful and even. Under the target area of hyperpigmentation, we inject a lighter pigment to match the surrounding skin. To darken and make the affected area match the rest of your skin, hypopigmentation treatment involves injecting a darker pigment under the affected area.
 
Our skilled technician will thoroughly assess your skin before we begin the scar camouflage procedure. Therefore, we know exactly what your skin needs to look natural, radiant, and cohesive. The pigments we use for permanent makeup are also safe, so you will be delighted with the results.
How does scar camouflage work for covering scars?

Self-esteem and confidence can be lowered by scars on the body. In scar camouflage, the scar is hidden by micropigmentation for a long-term solution. Adding pigmentation to scars through a form of tattooing is used for scar camouflage.
 
Medical pigments are skillfully infused into scar tissue using prescriptive colors and the highest-quality equipment. Through digital needling, micro-trauma is generated in the skin, which smoothes out and relaxes scar tissue. Scars become less taut and more even after this therapy stimulates the body's wound-healing response.
What is the process like for scar cover-up?


A scar camouflage treatment uses flesh-tone pigments and a needle to camouflage scars, stretch marks, and vitiligo by camouflaging your skin changes. Recoloring the area of skin that has lost pigment or color due to scars, hair loss, stretch marks, or vitiligo, this process can help camouflage scars.
 
There will be some redness in your skin after your scar treatment. The area should also be gently cleaned with lukewarm water and non-alcoholic soap after 24 hours. You should also expect the treated area to scab, so use an aftercare ointment 2-4 times a day until it completely heals. Our licensed technicians can provide you with more information about scar treatment aftercare. We ensure that all utensils and materials at our facility are sterile and safe for your skin in order to ensure the success of your treatment. It is important that you have a quick recovery, so we ensure every step is done to ensure this. Even though scars, stretch marks or vitiligo will not disappear forever, our scar camouflage treatment offers some of the best treatments for visibly reducing their appearance.
Will scar camouflage look natural?

An injection of inks mimicking your skin's pigment is used in scar camouflage, a type of non-surgical medical procedure. Because the skin doesn't have a solid color, pointillism is used to blend and match skin tones to mask scars. Pigmentation correction can be used on a variety of patients, including those with scars and burns, as well as those with stretch marks and skin pigmentation disorders. This will leave a natural-looking result at the site of the scar camouflage.
 
The best places to use scar camouflage are those that do not get direct sunlight. Raised scars are not covered by scar camouflage; rather, they are reduced in appearance. Also, it works well on scars that are smooth, and flat, and do not have dark edges. During your scar camouflage treatment, our permanent makeup specialists will be transparent with you about what to expect. You'll know how effective the treatment is, when you'll start seeing results, and how long they will last.
 
Scar camouflage is available at Jaudon Sunde Permanent Makeup. For more information, call us or request an appointment online. We are located at 18820 E. Bagley Rd.#1 Middleburg Heights, OH 44130. We serve clients from Cleveland OH, Middleburg Heights OH, Strongsville OH, Parma OH, Lakewood OH, Brooklyn OH, Akron OH, Sandusky OH, Mansfield OH, and Maple Heights OH.