Cosmetic Enhancement Specialist in Middleburg Heights Cleveland, OH
Cosmetic enhancement is a way to enhance your features with non-surgical cosmetic treatments. There are many services that our cosmetic enhancement specialist provide at Jaudon Sunde Permanent Cosmetics.

Jaudon Sunde

has been working in the beauty industry for 25 years. Jaudon is certified Technician by the 

American Institute of Intradermal Cosmetics in Arlington

, Texas. In 2003 Jaudon was invited to teach professional makeup theory at the International Intradermal Conference in Dallas, Texas. She has served on the National Advisory Board for Medical Consultants for the 

Ohio Department of Health

. For more information,

contact us

or

request an appointment online

. We are located at

18820 E. Bagley Rd.#1 Middleburg Heights, OH 44130

.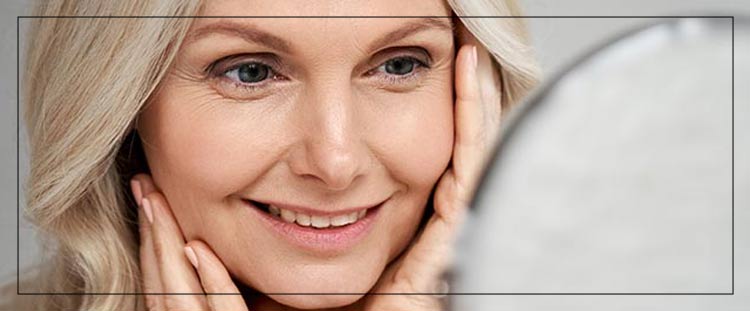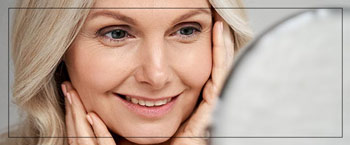 Table of Contents:
What is cosmetic enhancement?
What are some cosmetic enhancement services?
How long does permanent makeup last?
Is permanent makeup painful?
What is cosmetic enhancement?

Cosmetic enhancements allow our patients to alter their appearance to enhance their natural beauty with non-surgical cosmetic treatments. A specialist will provide the cosmetic enhancements to create a fresher, and new appearance which will appear to delay your aging process and produce a more refreshed and youthful appearance.
What are some cosmetic enhancement services?

• Microblading Brows

Microbladed brows are the classic cosmetic enhancement that uses handheld tools designed specifically to provide natural, and beautiful, full brows for patients.

• Classic Permanent Eyeliner

Classic permanent eyeliner is an eyelash and eye enhancement that allows the individual to have a more attractive, feminine, and refreshed look without the need to use mascara, apply for false eyelash extensions, or have eyelash extensions professionally done.

• Permanent Full Lip Color

Permanent full lip color is a cosmetic enhancement completed to look like lip liner by rimming the outer edges of the lips to restore any definition that may have been lost due to aging, or to provide a more blended color to the lips to have them appear fuller and more luscious.

• Permanent Blended Lipliner

A permanent blended lip liner is a mild form of tattooing which is completed on the lips to have the lips appear fuller, more symmetrical, more defined, younger, luscious, and more pigmented.

• Scar Camouflage

Scar camouflage is a medical cosmetic enhancement that uses micropigmentation techniques to cover any appearance of scars by depositing the colored pigment into the upper layer of your skin, which is done to recolor scars to closely match your natural skin tone.

• Areola Repigmentation

Areola Repigmentation is completed to the size and color of the natural nipple and areola area for women who have had discoloration, or breast surgery. This is completed by depositing pigments into the skin with advanced techniques known as dimensional areola and nipple.

• Alopecia Treatment

Microblading for alopecia allows the mimicking of natural hair strokes using a sterile blade to create marks for the areas you are suffering from alopecia in.

• Stretch Mark Camouflage

Pigment matches the skin to ensure when shadowing over the stretchmark like a light tattoo, the soft pigmentation will match the rest of your skin tone of the surrounding area, which allows the stretch marks to look less visible.
How long does permanent makeup last?

Permanent makeup is a cosmetic enhancement that is known also as cosmetic tattooing, semi-permanent makeup, and micro-pigmentation which is a revolutionary cosmetic technique that involves permanent pigmentation.

Permanent makeup uses natural pigments into the dermal layer of the skin by producing color using certain techniques. The different cosmetic enhancement services provide different lengths of how long the permanent makeup lasts before a maintenance appointment will need to be completed. Maintenance appointments are a must for any permanent makeup and cosmetic enhancement service, this is because over time due to the climate, the body, and other factors which is the reason why maintenance appointments are necessary.

Length Permanent Makeup Lasts

Microblading Brows – 18 – 30 Months
Classic Permanent Eyeliner – 8 – 18 Months
Permanent Blended Lipliner – 3 Years
Scar Camouflage – 2 – 5 Years
Areola Repigmentation – 3 – 5 Years
Alopecia Treatment – 18 – 30 Months
Stretch Mark Camouflage – 6 – 7 Years
Is permanent makeup painful?

Before your permanent makeup appointment, numbing cream is used to ensure your comfort during the appointment. Permanent makeup and microblading is a mostly painless procedure, while you may feel more pressure from the specialist applying the pressure of the tool to the area being treated than actual pain from the application itself. If you are interested in a cosmetic enhancement procedure, contact us today to schedule a consultation. Call us or request an appointment online. We are located at 18820 E. Bagley Rd.#1 Middleburg Heights, OH 44130. We serve clients from Cleveland OH, Middleburg Heights OH, Strongsville OH, Parma OH, Lakewood OH, Brooklyn OH, Akron OH, Sandusky OH, Mansfield OH, and Maple Heights OH.