Reasons for Having Permanent Makeup Q&A
There are many reasons and benefits of permanent makeup. Some of the reasons of having permanent makeup include the easiness of applying makeup, and perfect appearance it gives you. Permanent makeup is only one appointment away. Visit Jaudon Sunde Permanent Makeup Clinic and get your permanent makeup done.

Jaudon Sunde (C.P.C.T. – L.M.T. – P.L.)

provides with exceptional permanent makeup services such as scar camouflage, eyebrow microblading, permanent medical makeup, and more. Jaudon Sunde is a board member of Medical Consultant for the Ohio Department of Health to advise on safe practices In the Permanent Cosmetics Industry in Ohio. Learn more about the benefits of permanent makeup today!

Contact us

or

request an appointment online

. We are located at

18820 E. Bagley Rd.#1 Middleburg Heights, OH 44130

.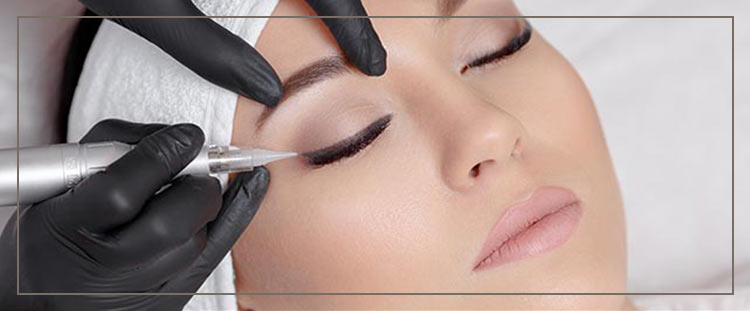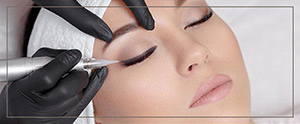 Table of Contents:
Is permanent makeup a tattoo?
How long does permanent makeup last?
What are the different types of permanent makeup services?
What are the benefits of permanent makeup?
Is permanent makeup a tattoo?

Permanent makeup involves micro-pigmentation, a process similar to tattooing but one that differs in several key ways. A needle is used to inject pigmented granules beneath the skin's surface.

Although both techniques involve inserting tint into the skin, there are a number of differences between them, even though they both achieve results in a similar manner.

Permanent makeup pigments are injected into the epidermis, instead of deep into the dermis like tattoo ink. Because of this, tattooing is more painful than permanent makeup. Despite what its name implies permanent makeup is only semi-permanent though it does work for several years depending on the procedure compared to tattoos which last a lifetime. Permanent makeup treatment uses pigments instead of ink, which is injected into the skin when tattooing.

Water and glycerine are usually added to iron oxide pigments. Lead, nickel, titanium dioxide, chromium, and a number of other chemicals make up tattoo ink. Permanent makeup uses black pigments, browns of different shades, and pinks for lip blushing. Tattoo ink comes in a wide variety of colors.
How long does permanent makeup last?

How long permanent makeup lasts depends on what treatment you get, skin tone, lifestyle, maintenance, and a myriad of other factors but generally, it lasts one to five years. In general, permanent makeup lasts longer than microblading since it deposits pigment gently, deeply, and consistently. The color and type of pigment also play a large role in this. Pigments that are darker tend to last longer than pigments that are lighter.

Permanent makeup doesn't last forever, like regular tattoos, because it uses organic or mineral-based pigments that are thicker and don't stain like body art pigments. By doing this, the body can break down the pigment or fade out the shallower epidermal layers.
What are the different types of permanent makeup services?

There are various types of permanent makeup services available capable of enhancing one's appearance in a myriad of ways. In addition to adding volume and length to eyebrows and eyelashes, permanent makeup can also enhance the shape and color of lips.

A semi-permanent eyebrow tattoo called microblading is one of the most popular permanent makeup treatments. To recreate fuller, natural-looking eyebrows, the artist deposits pigment directly under the skin using a fine needle. Lip liner enhancement is another option for bringing back the definition of the lips lost as a result of aging.

The lips can appear much fuller by using color blending techniques. Tattooing the eyebrows involves placing pigment beneath the hairs so they appear thicker and darker. Individual hairs are painted with pigment, resulting in a natural-looking tattoo. Another option is to use permanent eyeliner. Pigments specifically created for permanent cosmetics are implanted within the lash or above the line to enhance the area.
What are the benefits of permanent makeup?

Permanent makeup has a plethora of benefits. The procedures allow for a long-lasting and natural-looking touch-up of the appearance. Individuals who undergo the procedure save time applying makeup in the morning and/or throughout the day. The procedure sets the mind at ease as external factors such as sweat, or weather can't remove makeup or cause it to run. Individuals who undergo permanent makeup treatment have improved self-esteem and self-image. The procedure is safe and performed by trained professionals.

Clients interested in the work of our permanent makeup specialists can contact Jaudon Sunde to book a free consultation to learn more about the procedures' and numerous benefits and make a determination about whether it is right for them. For a natural appearance that saves time and puts the mind at ease, permanent makeup can be an excellent option. Learn why so many people are raving about permanent makeup today and contact us through the pages of our website to learn about this innovative procedure. To consult our professionals, call us or request an appointment online. We are located at 18820 E. Bagley Rd.#1 Middleburg Heights, OH 44130. We serve clients from Cleveland OH, Middleburg Heights OH, Strongsville OH, Parma OH, Lakewood OH, Brooklyn OH, Akron OH, Sandusky OH, Mansfield OH, and Maple Heights OH.