Am I a Good Candidate for Microblading?
If you've ever wondered whether or not microblading is a good fit for you then you need to check out our detailed list of microblading criteria. Microblading is a procedure in which a specialist implants pigment in your eyebrows to give it a fuller look.

Jaudon Sunde (C.P.C.T. – L.M.T. – P.L.)

is our Master paramedical technician and trainer, as well as our permanent cosmetics and microblading expert here at our clinic. She is also a board member of Medical Consultant for the Ohio Department of Health to advise on safe practices In the Permanent Cosmetics Industry in Ohio, and is dedicated to providing professional and safe cosmetic procedures. For more information,

contact us

or request an

appointment online

. Jaudon Sunde is located at

18820 E. Bagley Rd.#1 Middleburg Heights, OH 44130

.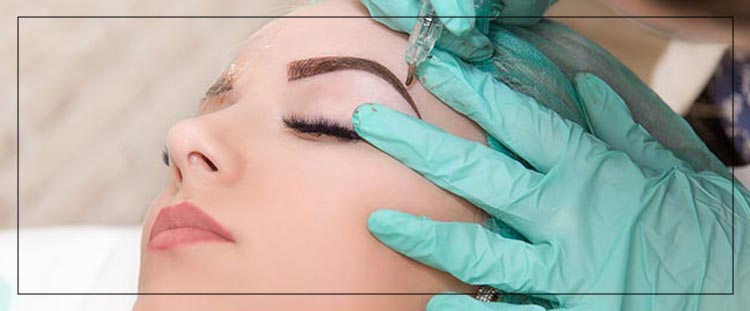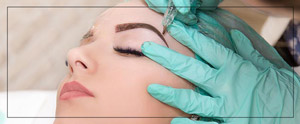 Table of Contents:
Who are good candidates for microblading?
What is microblading good for?
How do I find a microblading artist?
Who are good candidates for microblading?

Microblading is a popular cosmetic treatment for people looking to enhance their eyebrows. It is a form of permanent makeup in which pigment is implanted into the superficial layers of skin in a way that resembles eyebrow hair. There are many factors to take into consideration when thinking about getting microblading done, including your lifestyle and personal preference on the look of your eyebrows.

Many people have the procedure done so they no longer have to fill in or darken their eyebrows with an eyebrow pencil, however, microblading may not be suitable for everyone. Your certified microblading artist will be able to tell you during your consultation appointment if this is the right option for you.

Some factors that will be taken into account when considering if you are a good candidate for microblading include:

• Skin types, as generally oily skin types, aren't good candidates.
• Age plays a part as our skin becomes more fragile as we get older.
• History of treatment as microblading procedures can only be done a limited number of times.
• Medical contraindications such as pregnancy, existing skin conditions, or certain medications may prevent people from having microblading done.

Microblading is a good option for people who have light-colored eyebrows or thin or patchy eyebrows that they want to fill in for natural-looking eyebrows.
What is microblading good for?

Microblading has become a very popular form of permanent makeup in recent years, with people turning to the procedure for many different reasons. It works well for people who have naturally thin eyebrows, or whose eyebrows have become thin as a result of years of plucking. It is also a good option for people who experience patchy hair growth in their eyebrows or are experiencing hair loss, leaving their eyebrows looking sparse or almost non-existent. While these concerns can be addressed using an eyebrow pencil to fill in the spaces, many people are now choosing to have microblading as a semi-permanent solution to daily makeup applications.

This saves them time and hassle as part of their daily routine, as well as provides them with the confidence to leave their house without worrying about how their eyebrows look. Microblading is performed by a licensed permanent makeup artist in such a way that the pigment will mimic the appearance of eyebrow hairs so the treatment replicates natural looking eyebrows. People who have very light eyebrows are also choosing microblading as a means to darken up their eyebrows to get a consistent look without having to apply daily makeup.
How do I find a microblading artist?

Microblading is a form of permanent makeup, which is essentially a type of tattoo. It is important to find a microblading artist who is properly trained and licensed in the application of permanent makeup. They should also be continuously educating themselves in order to stay up to date on new technologies and techniques so they can offer their clients the best options for their individual needs. You can ask friends and family who have had similar procedures done for their recommendations. Internet searches for permanent makeup artists in your area will provide you with links to different clinics and enable you to read client reviews on the locations in your area. You can also check with local tattoo parlors or makeup studios as they may know of people trained in those areas who have chosen to focus on offering permanent makeup applications. It is important as well to make sure that the practitioner follows all of the necessary sanitation protocols to protect the safety of their clients. In Cleveland, OH, Jaudon Sunde Permanent Makeup is available to take care of all of your permanent makeup needs, including microblading, in a clean, sanitary medical clinic setting. Jaudon Sunde is an expert in microblading, scar camouflage, and permanent makeup, with an extensive list of accomplishments in the cosmetic and permanent makeup industries. For more information, call us or request an appointment online. We are located at 18820 E. Bagley Rd.#1 Middleburg Heights, OH 44130. We serve clients from Cleveland OH, Middleburg Heights OH, Strongsville OH, Parma OH, Lakewood OH, Brooklyn OH, and Maple Heights OH.